Joined

Apr 17, 2015
Messages

4
Reaction score

1
Age

35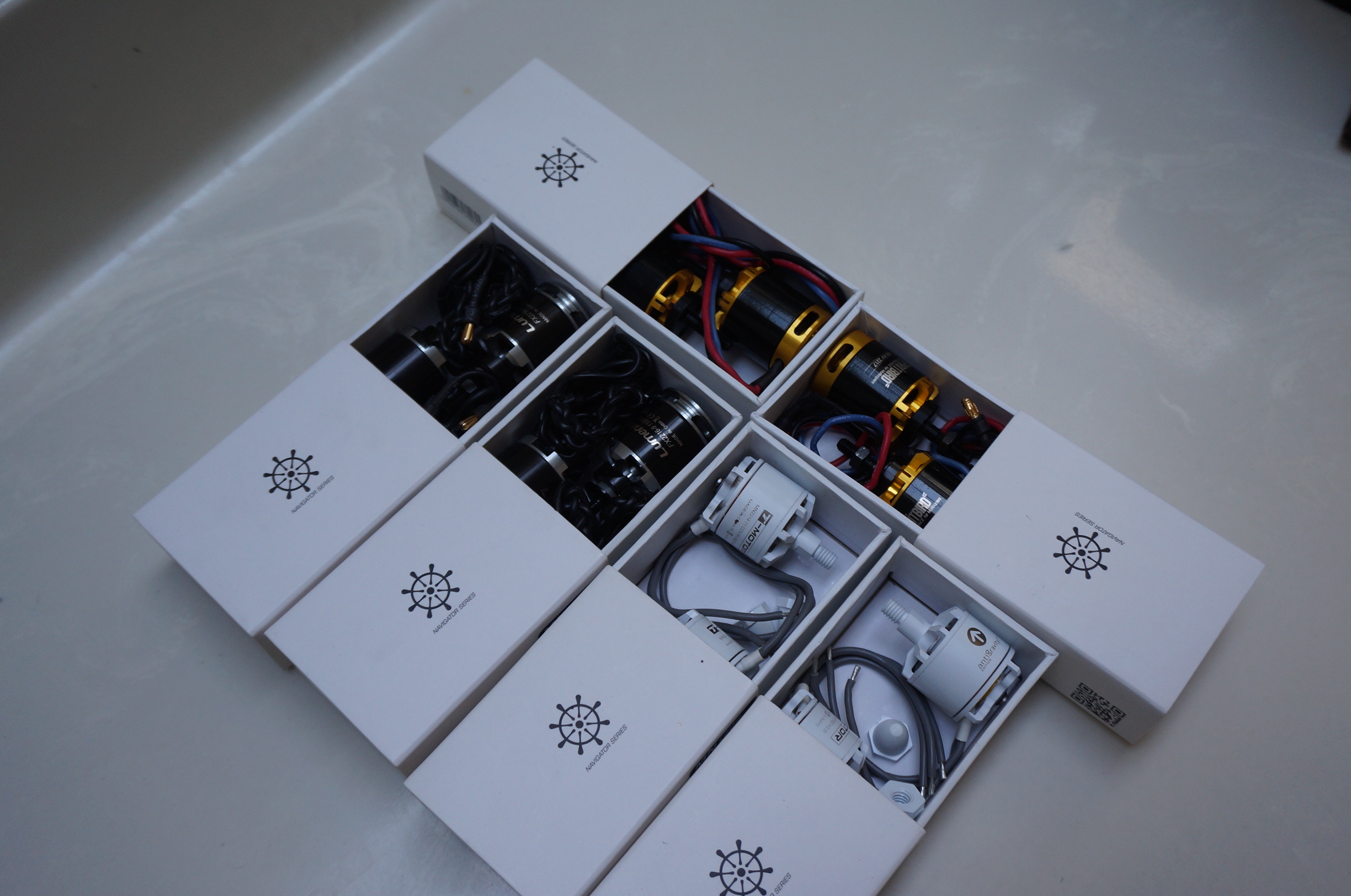 The school club has lots of parts laying around so I figured I might clear out some of our old stuff. We build alot of 450 sized quads as beginner projects, but have since moved on to smaller quads and larger hexas.
$119 - TMotor Antigravity 2214 920kv. Great motors. Unfortunately we never got a chance to fly them, only mounted then removed. These are more reliable/powerful/efficient than both the new p2 and the p3 motors. Retail @ $190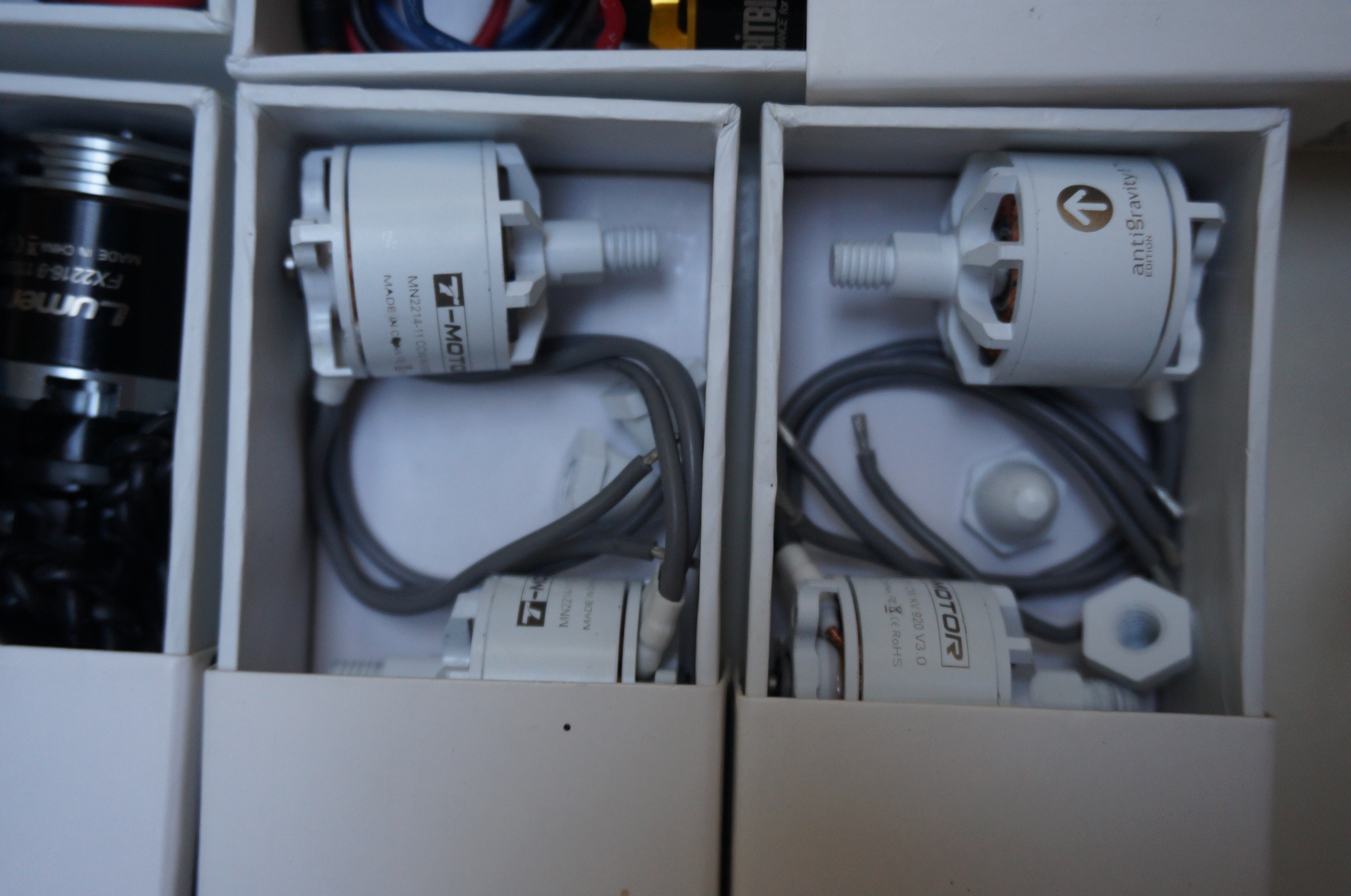 $119 - TMotor Lumenier 2216 1100kv (3mm shaft version) Lightly used, but you can hardly tell. These are awesome motors for those heavier phantoms that just need a little more punch. Gobs of power. I'm including self tightening prop adapters Retail for $180 not including prop adapters.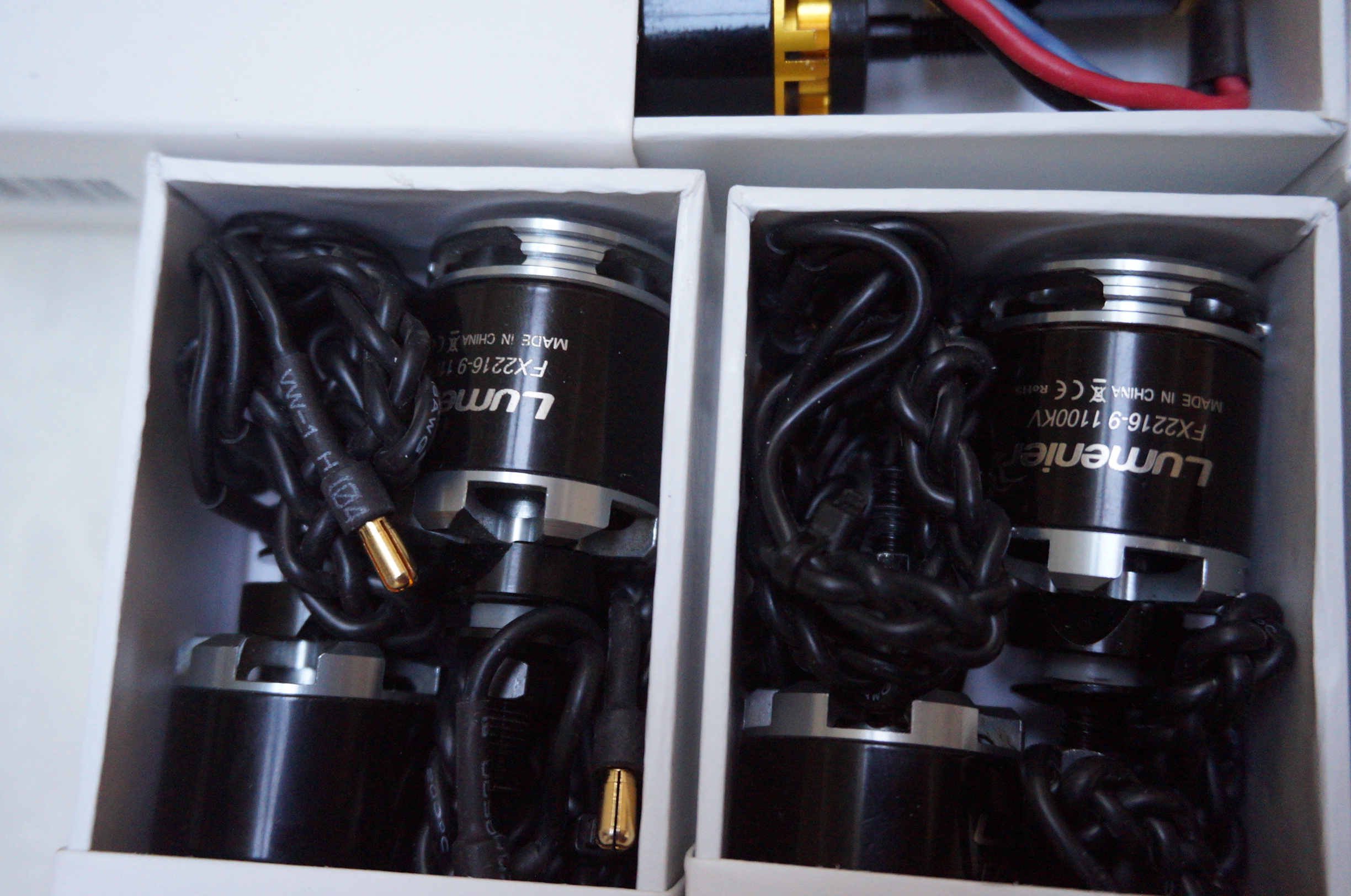 $65 - "Spiritbird" 2217 800kv motors. These are for that phantom stretched to take 10" props or a 4s build with 8-9" props. These do not have self tightening prop adapters. These seem to be rebranded Sunnyskys, but I can't seem to find the retailer. The equivalent sunnyskys retail for $80.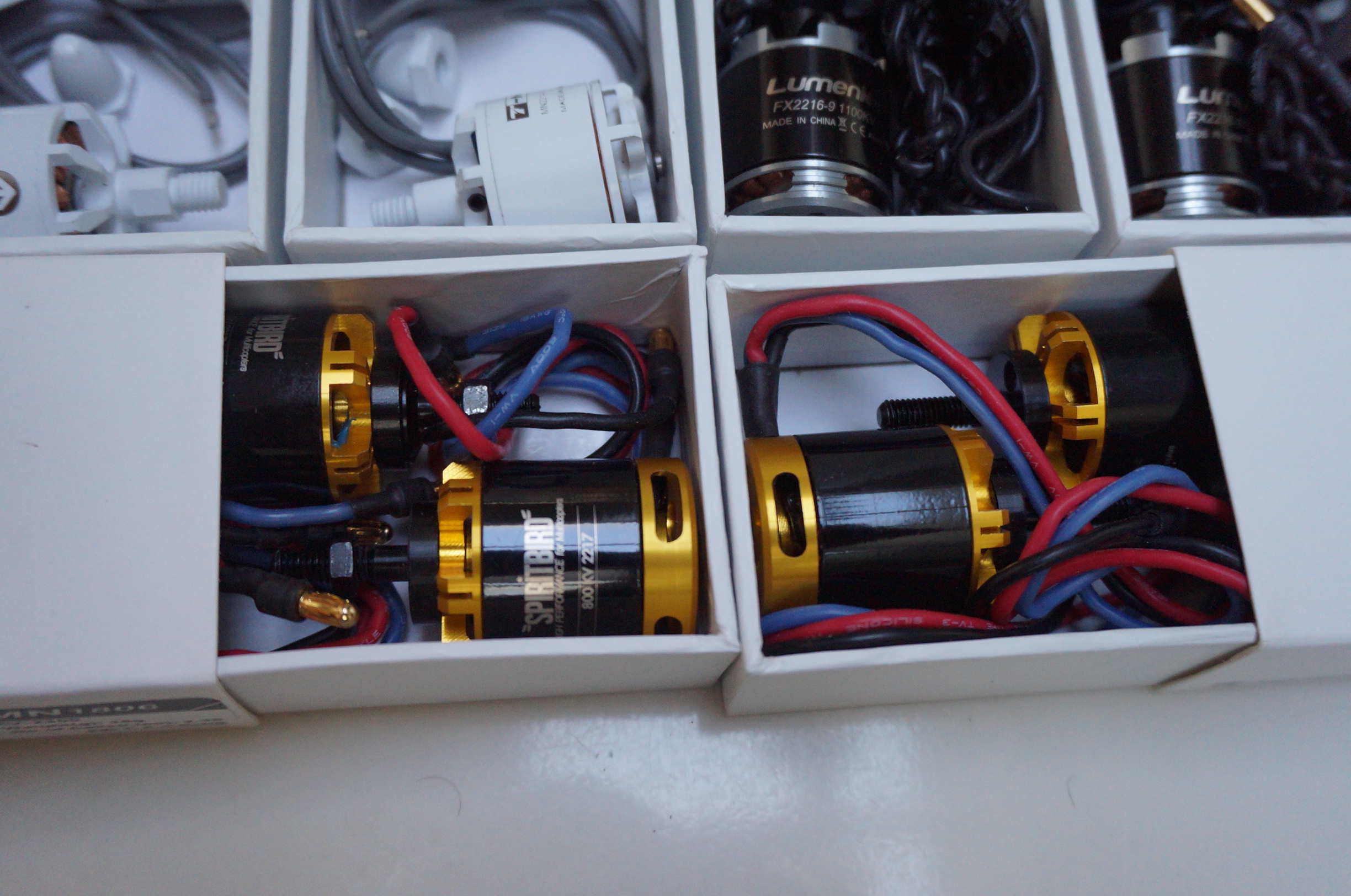 $65 - TMotor MS2212 980kv. These offer a little more punch than the stock motors. They are slightly more efficient (due to better bearings/magnets/winds) Great budget upgrade. These do not have self tightening prop adapters.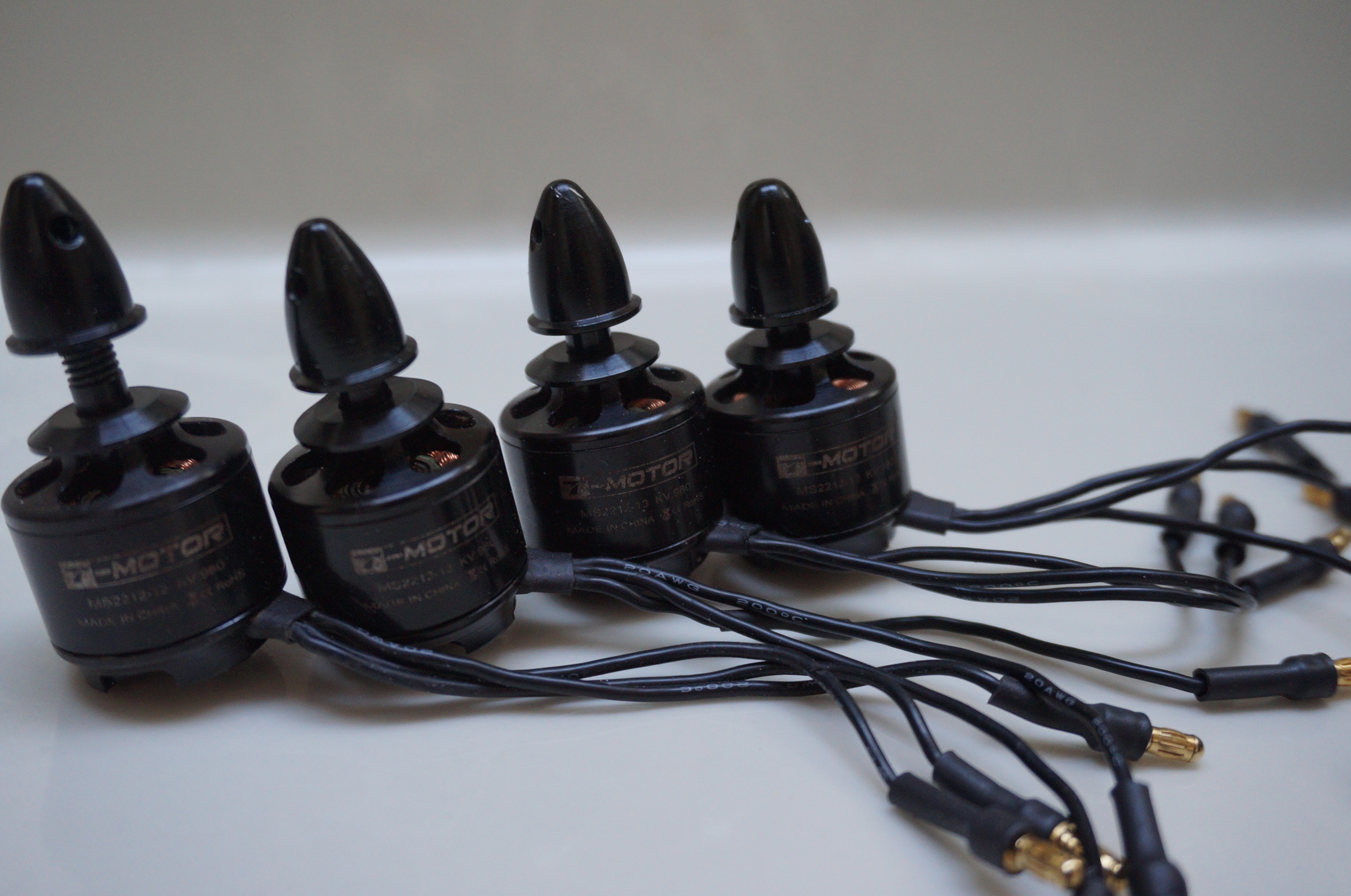 Last edited: