Joined

Mar 14, 2017
Messages

70
Reaction score

32
Age

51
Hey guys, since we had a thread about the introduction of the Tripltek tablet, I ordered a Pro 8gb unit and figured once I had it configured I would post up about what I feel is one of the better configurations in apps/launcher to make the device easy to use out in the field without having to deal with frustrating issues.
Most frustration I feel is caused by trying to pull down panels or slide open tool bars. Ease of application launching as well as making sure things stay rotated the way they need to be used (landscape in this case).
To afford for these ends I came up with a configuration I have been working with that I feel ends up getting rid of some of the clunkiness and offers the Tripltek to act more like a Crystalsky.
Here is my launch screen: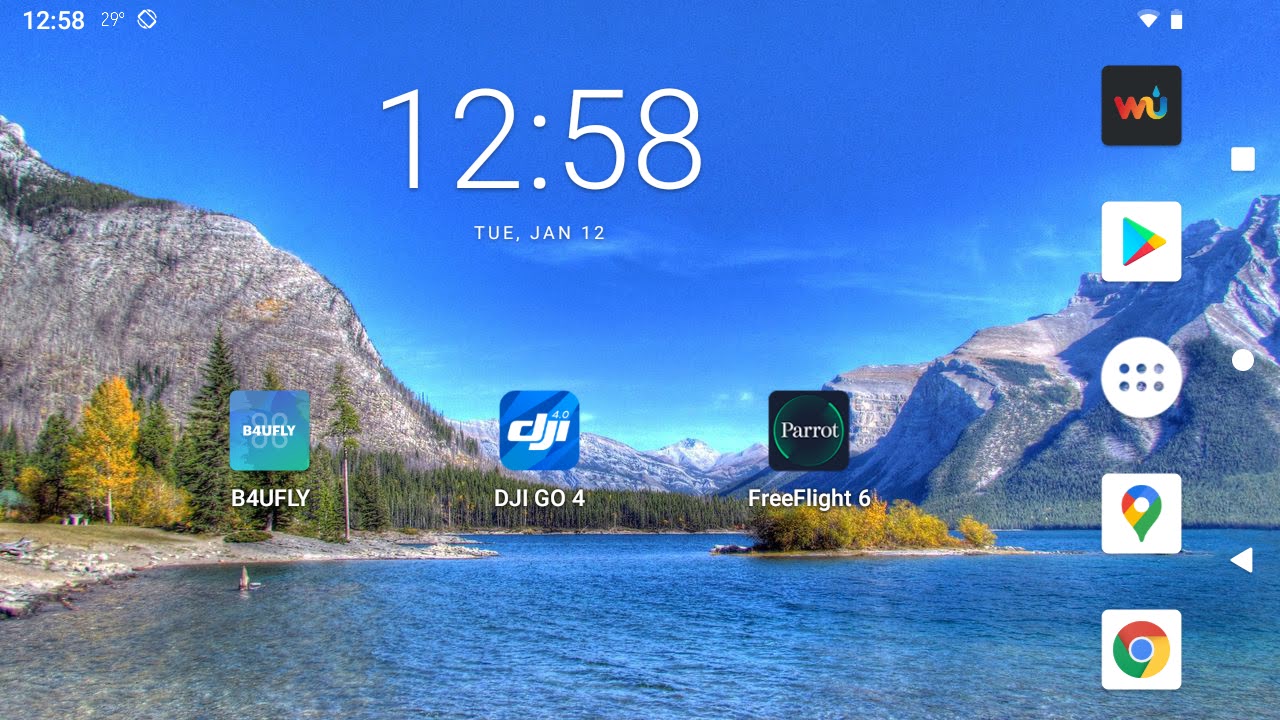 I ended up going with a different launcher to "lock in" the behaviors. The launcher I used is Nova Launcher.
Another aspect I really hate is when apps decide to rotate themselves from landscape to portrait when you are OBVIOUSLY in landscape mode. It is even worse because a lot of apps will operate just fine in landscape mode, such as DJI Go 4.
To get landscape locked in, you have a lot of options, but I have found the most seamless and easy is an app called Rotation Control by CrapeMyrtle. With it you can have it start with the tablet and apply the orientation lock immediately.
With it, DJI Go 4 ends up looking like this: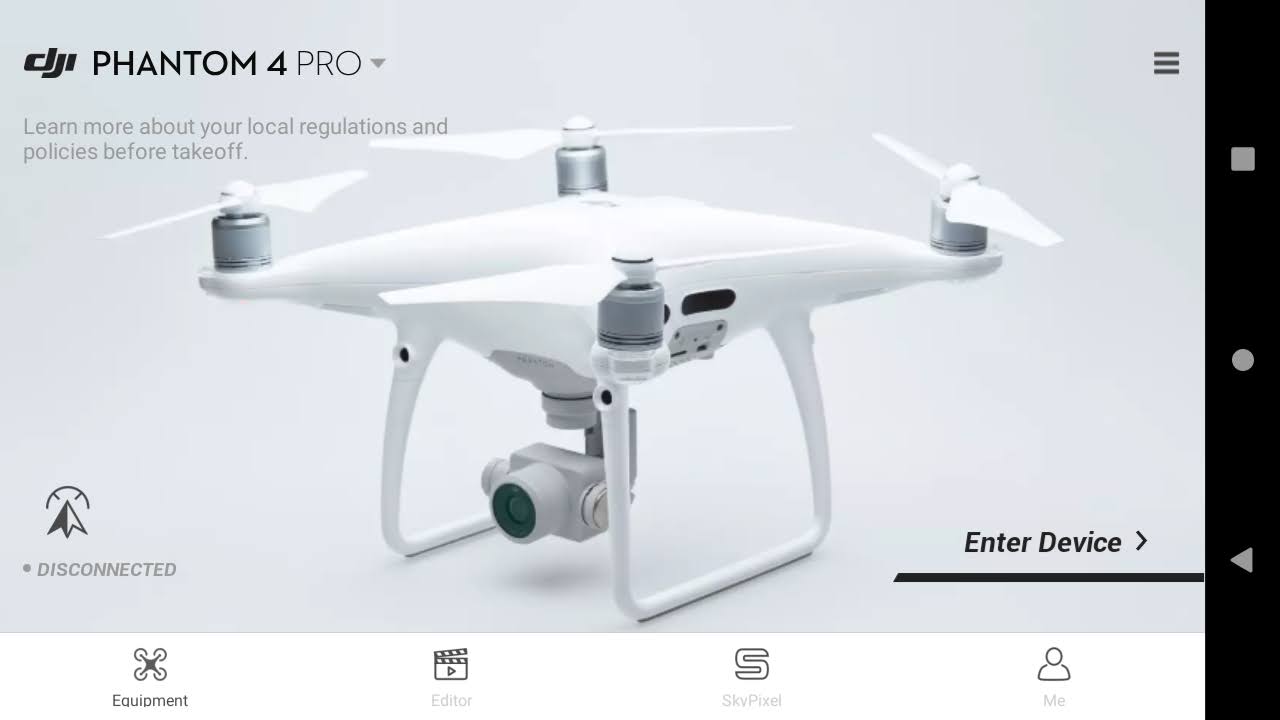 Much better than the sideways orientation that it defaults to for that screen.
Now, I am not versed in tablet configurations vs phone configurations, but I have noticed that DJI Go 4 does the whole "sideways" thing on most phones. Since the Tripltek supports SIM cards and a full dialer configuration, I can only imagine that most apps "see" a phone and act as such.
Well, for most everyone buying these tablets for drone use, almost everyone will be using them in landscape mode, so locking in that made allows the apps to act like they are on a tablet, not a phone.
So, I have mine setup to lock into landscape mode and all the apps run in that orientation. Side-Note: certain apps don't like landscape, such as B4UFLY and Kittyhawk, but you can disable landscape lock with a pulldown menu selection when you need to run those apps.
I also have loaded both Accuweather and WeatherUnderground. I prefer to verify weather conditions vs relying upon a single source.
Lastly I have only WiFi and Bluetooth enabled along with Location services. NFC (near field communication) is turned off as well as dynamic WiFi (open access point connections) as I don't want any unexpected popups happening while I am out flying.
I will follow-up this post with some of the other things I have noticed, but for now I hope this gives others a point in the right direction to having a trouble-free experience with drone piloting.
Last edited: