This was my setup for doing local aerial jobs, has now been my backup and sitting for a few months. Moved on to a commercial rig, so it needs to go to someone who can use it.
-
P4P
v1
- Never used original foam case w/ paperwork
- Hard shell backpack
- Six (6) batteries
- Five (5) sets of props
- DJI (stock) 110v charger
- 12v car charger
- Multi-charger (will charge 3 batteries and r/c transmitter all at once)
- Polar Pro ND/Polarizing filters #4, #8, #16
- 32 GB SD card
- HDMI out module (not installed)
- Upgraded aluminum tablet holder bracket + spare
- Various usb cables, including the stock one. (might need one for Apple phone/tablet)
- Signal booster antenna reflector
I have updated all firm/software and calibrated all sensors including IMU. You are advised to again calibrate the compass if you live more than 50 miles from me.
Flies flawlessly, no crashes, scratches etc. Hand caught 99% of the time.
Still one of the better cameras on a drone out there, excellent work horse or for fun.
All you need is to download the DJI app to your phone or tablet, register it and go fly. If you want an example video, just ask.
$1300 OBO - I will split actual shipping with you. (I'm in Orangevale, CA 95662)
Thanks for your time!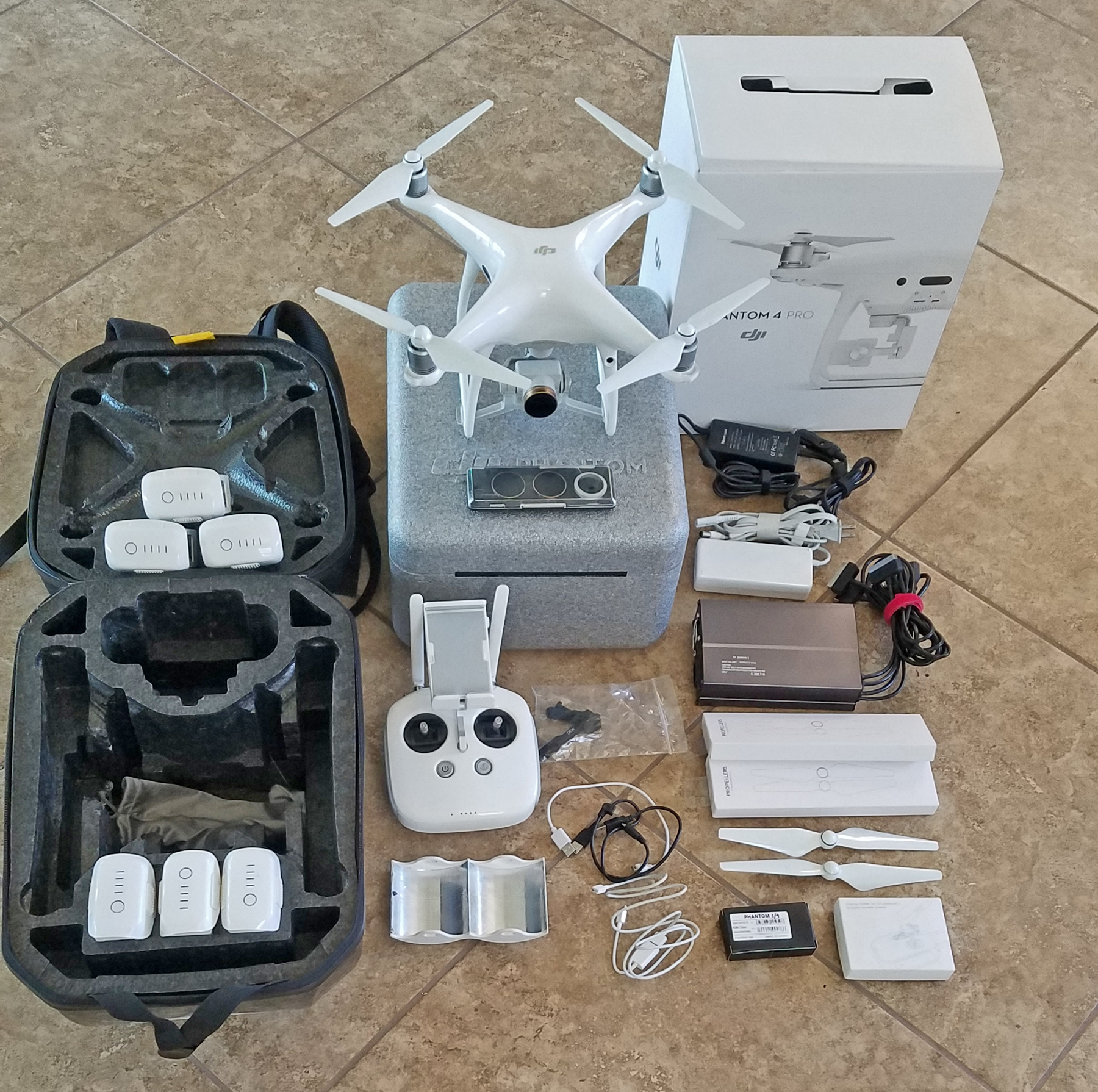 Last edited: