I was using Litchi for a panoramic shot. When completed I pressed the return to home on the controller and totally lost control of the aircraft. You can see the corkscrewing on the attached photo.
As far as I can remember, I couldn't come out of return to home. As reported on a previous post I may have panicked and pressed more than once which I believe toggles between RTH and cancelling. At one point the controller issued an overheating warning. As you can see this corskcrewing happened again, couldn't reduce height manually. Interestingly on the first corkscrew using the 'phantom help' site - see below, the joystick controllers seem to be pushed across and up which I know they weren't. The previously day I had a flyaway which luckily landed softly in a hedge where a similar joystick lock could be seen on flight log. I have been recalibrating before each site. I have been also having to recalibrate the joysticks often recently due to beeping. Could this link to the errors with the joysticks on the flight log.
In the end I switched off the controller (probably not advised but prevented me losing drone) and then on restarting it was ok!
I am aware it is best practice to not have dji go 4 and litchi open at the same time. I was wondering if as a last resort restarting litch or switching to djigo4 is an emergency solution?
Is joystick mode on log ATTI? or is this when RTH is started or cancelled?
Any help appreciated - its scary when drone is spinning in mid air and it seems like there is nothing I can do!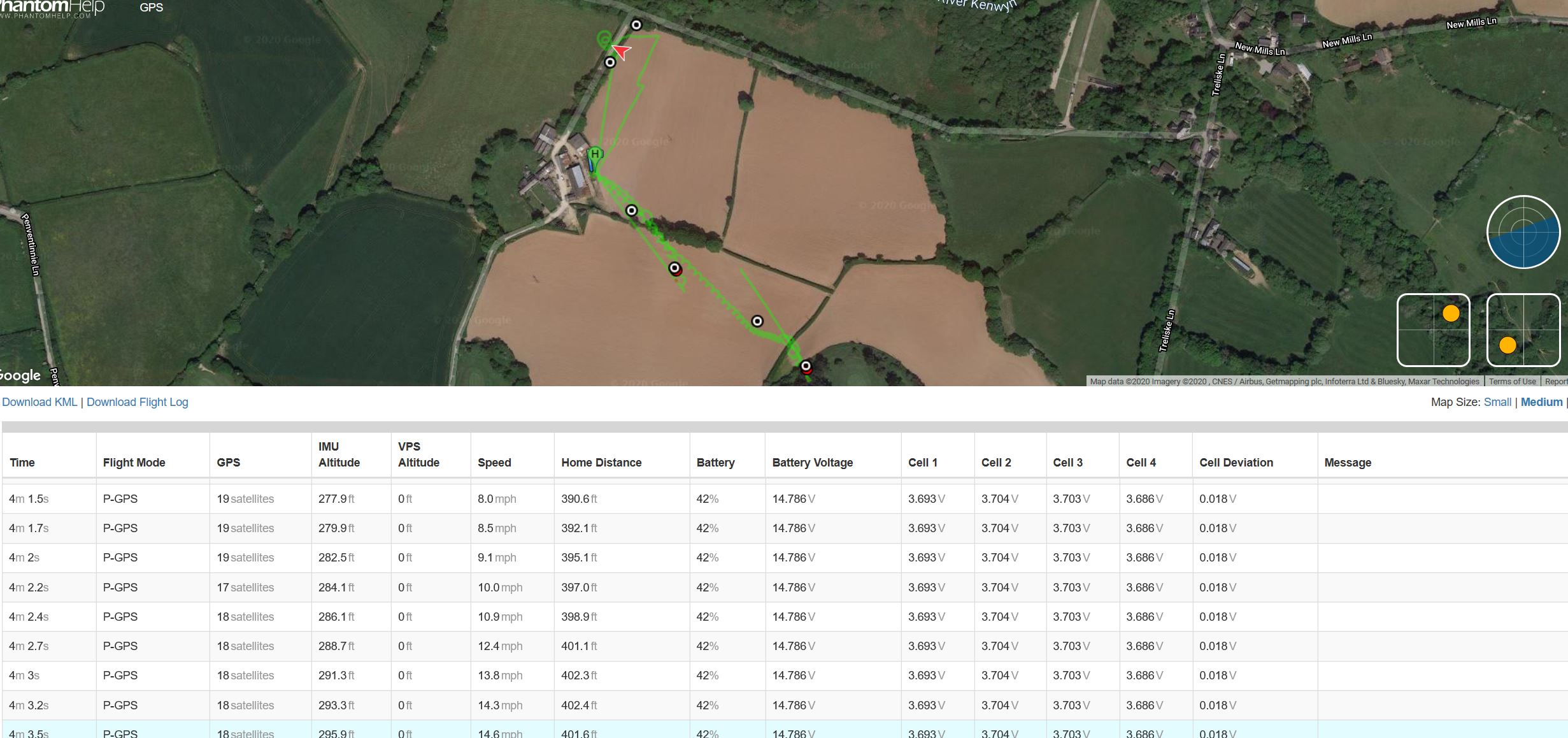 Last edited: