THIS:
Xmipbs 10dBi 5.8GHz Omni WiFi Signal Range Extender Antenna Kit For DJI Phantom 3 Standard (WF11): Amazon.co.uk: Toys & Games
I thought the bad reviews were from people who weren't used to tweaking electronics, but after today I realised that it's more than just cracked plastic - I'm wondering if an antenna could have burned my transmitter's 5.8GHz circuit out?
I scraped off the rubberised glue from the three co-axial plugs, swapped the antenna out, and tested it - the controller reception was at 1 red bar. Though the WiFi video was 100%
(The rubberised glue on this controller was not like other's I'd encountered. It was like industrial strength latex, and certainly not hot-melt glue. It took a LOT of picking off.)
Angry, I went back inside and replaced the range extender back with the stock antennas.
The 5.8GHz signal was STILL AT ONE BAR!
I was gentle - it took me an hour to gently tweeze the rubber from around the three connectors.
The two WiFi ones are working fine - it's just the 5.8GHz one - shown on the left unplugged in the picture below!
(yes, that's not what the problem was before you at the back there shout it out. =P )
Any ideas?
Was it me not grounding myself properly?
Have I scratched a well known sensitive area?
Did the antenna's rubbish SWR burn out the transmitter?
I have no idea!
I even tried with the big stick antenna that came with the dubious range extender - same issue - 1 bar signal.
Can I just buy the board and swap it out?
Would it be easiest just to get a second hand controller?
How much would DJI charge to fix this guarantee ripping tweak?
Any help is much appreciated, I've got no drone for the time being!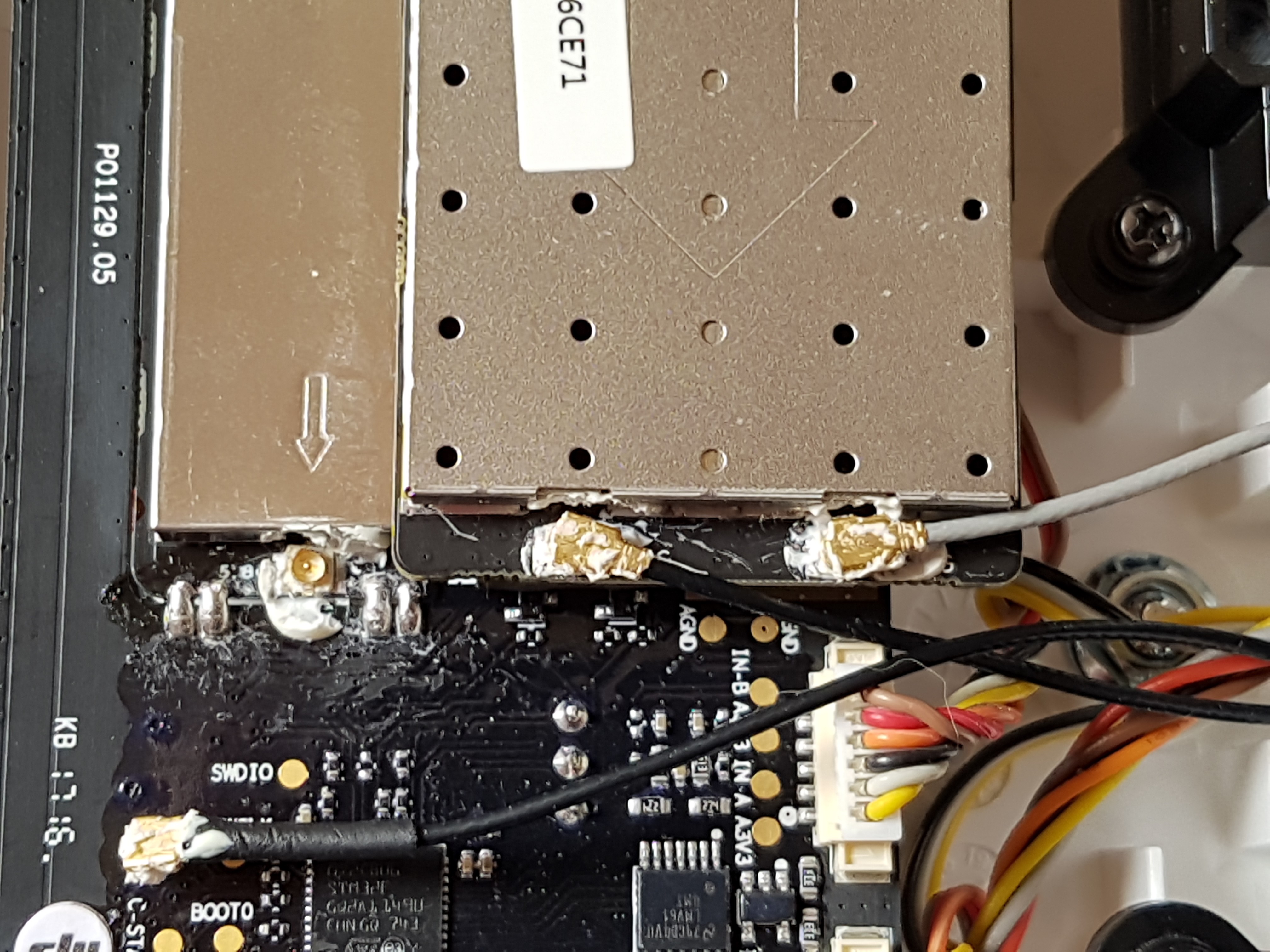 Last edited: