Hello all,
I flew my bird for the first time in almost 2 years couple of weeks ago and yesterday decided to fly again, opened my case and BAM one of the antenna rods is broken! Bummer!
Still flew 6700 ft into the ocean by holding the antenna rod in stock position lol.. risky move i guess, but i figured if its connected with a wire and I hold it properly it should be ok. glad that it was.
So now, Where do I get the replacement rod? I've seen some on ebay and amazon, they appear to be longer than OEM's and they go for $32 shipped. Do those work and improve anything?
If not, where do I get OEM antenna rod?
Here is a link to the ebay rods.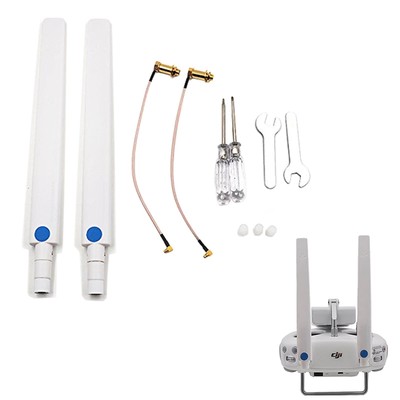 <li> Feature:</li> <li> <ul> <li>Signal Booster 3500m Enhanced Range Refitting Antenna</li> <li>Full range coverage, strong and stable signal.</li> <li>Improves both remote control and Wi-Fi video connection performance.</li> <li>Compatible with DJI Phantom 3 Professional/Advanced...