I have a couple of these P3Ps and am going to part with one of them to help finance another device. The Phantom 3 Professional, imnsho, really put DJI on the map, for better or for worse! Of course this has a 4K camera with a 1/2.3" sensor - a formidable performer. This one has the original motor sets, no cracks, scrapes or boo boos. I've replaced the camera ribbon and the vision position sensor, both easy repairs ... as I purchased the unit needing those items. Full Disclosure; [One landing leg loosened, so I repaired it with a size larger self tapping screw (See picture). Solid as a rock.]
I 3D printed the custom lens cover and the gimbal ground protection bar myself. Along with the P3P itself comes the following, denoted in the pictures attached:
Excellent condition carbon fiber shoulder backpack carrier
[holds drone, 4 batteries, and multiple accessories but remains surprisingly light)
2 batteries
, both fully charge and I think each has less than 40 charges on them (don't quote me on that) ...
2 full sets of mint condition factory props
Original Charger and Plug
Custom Lens cover - travel stabilizer
Custom Gimbal Ground Protection spreader (snap in or out0
3 USB to micro usb cables
Excellent controller with Inspire style bracket holder (greatly reduces any wobble for heavier screen devices) - holds full charge;
Drone and controller are currently linked
Latest firmware for:
Drone
Batteries
Controller
These older software sets have proven to be the most reliable, fewer dropped connections, stable connectivity, predictable transmission -- and -- NO MORE UPDATES!
Missing Items
: Prop tool and the original clear plastic lens cap. These are easily had online methinks if they are a bee in your bonnet.
Asking $500 USD and buyer pays for shipping (continental USA only) or best non-insulting offer. You might meet with firmness on this offer however - its a good price for a great bird ...
Have a glimpse
: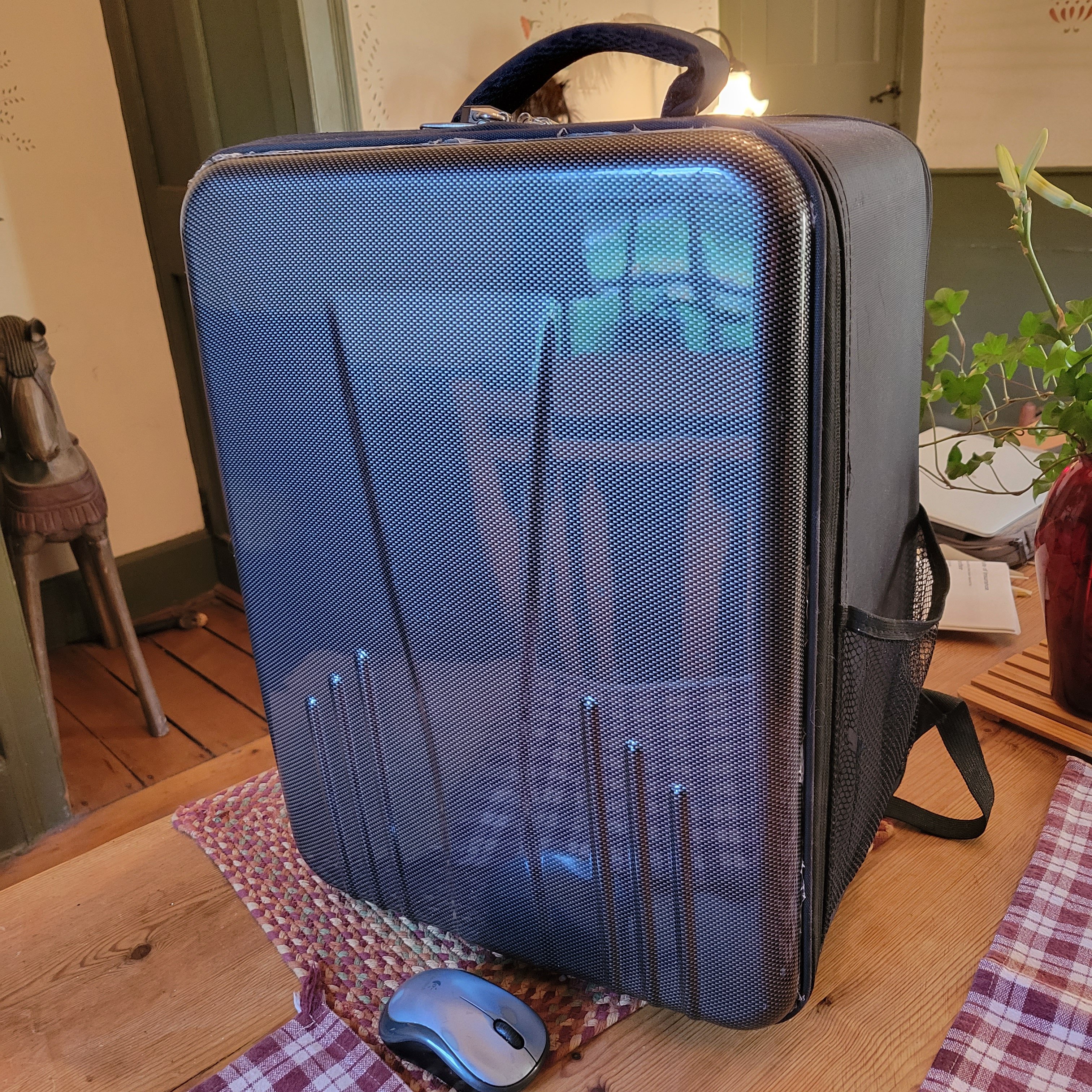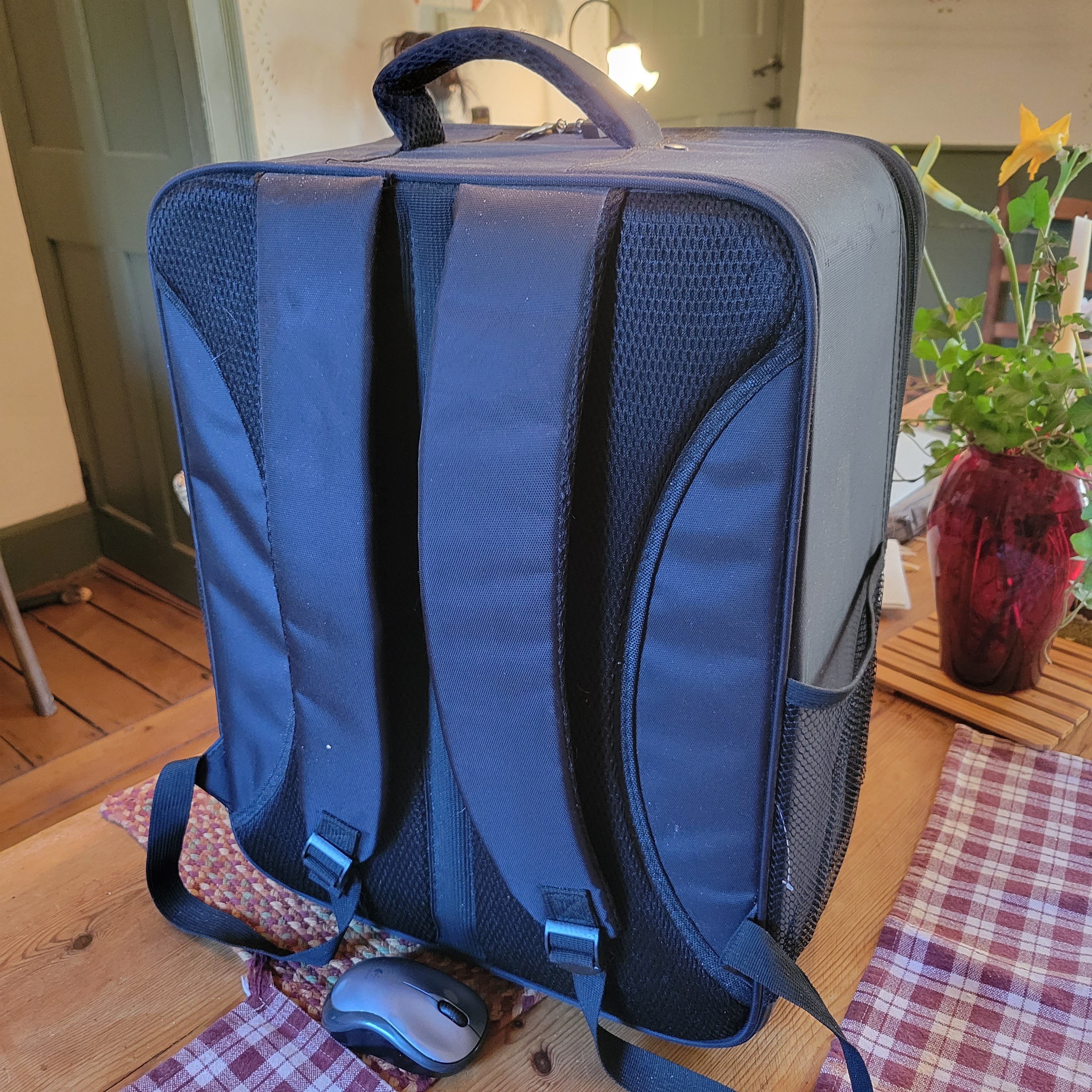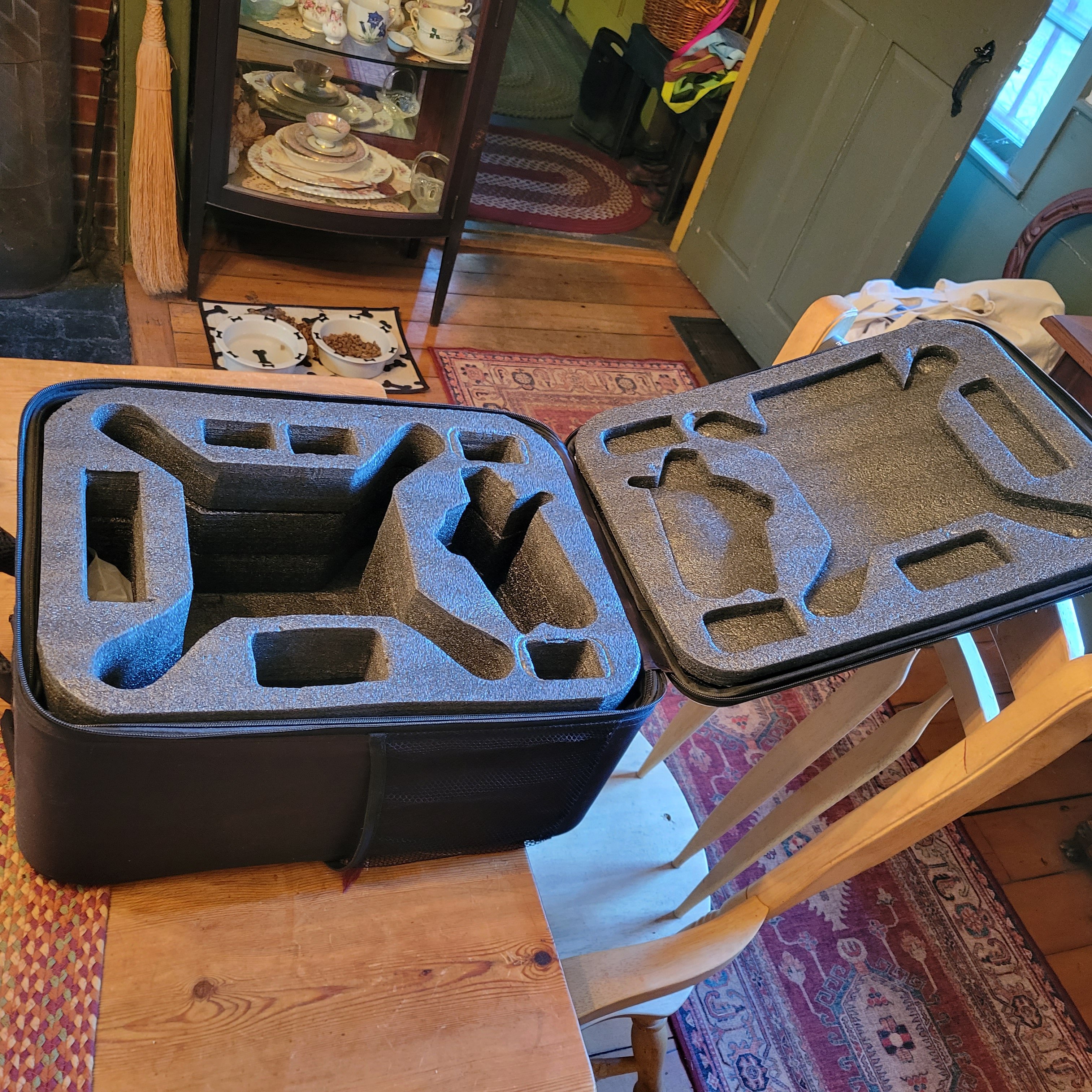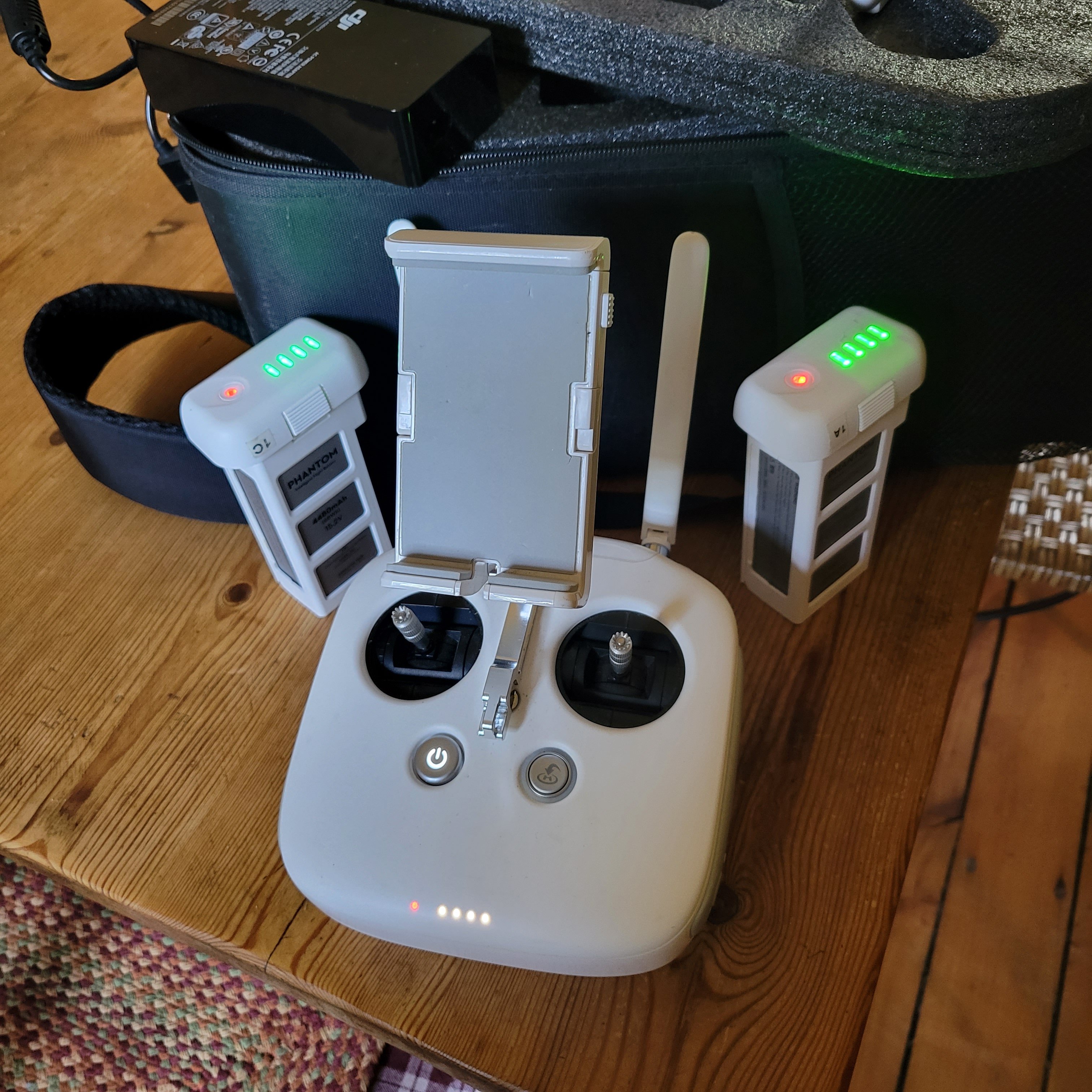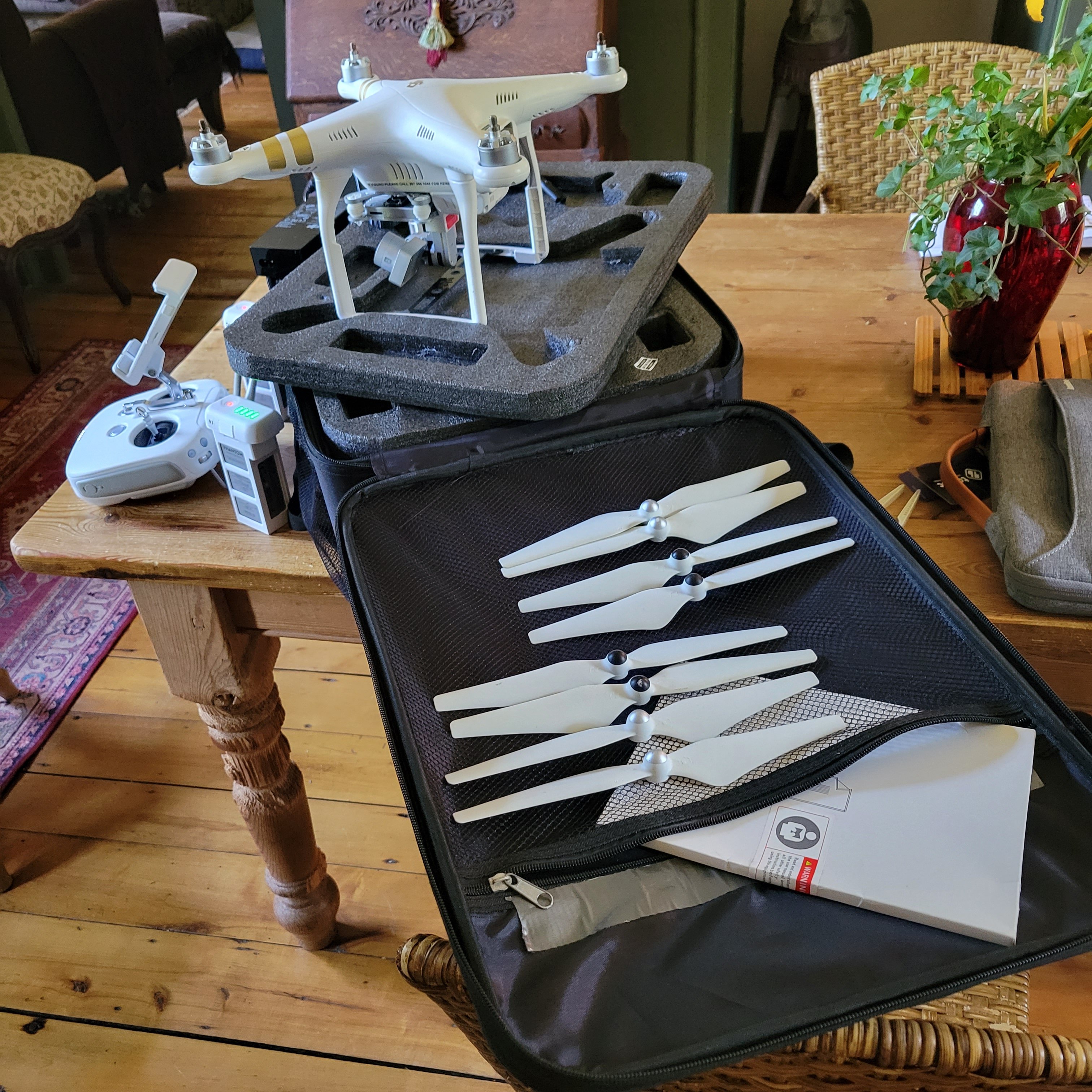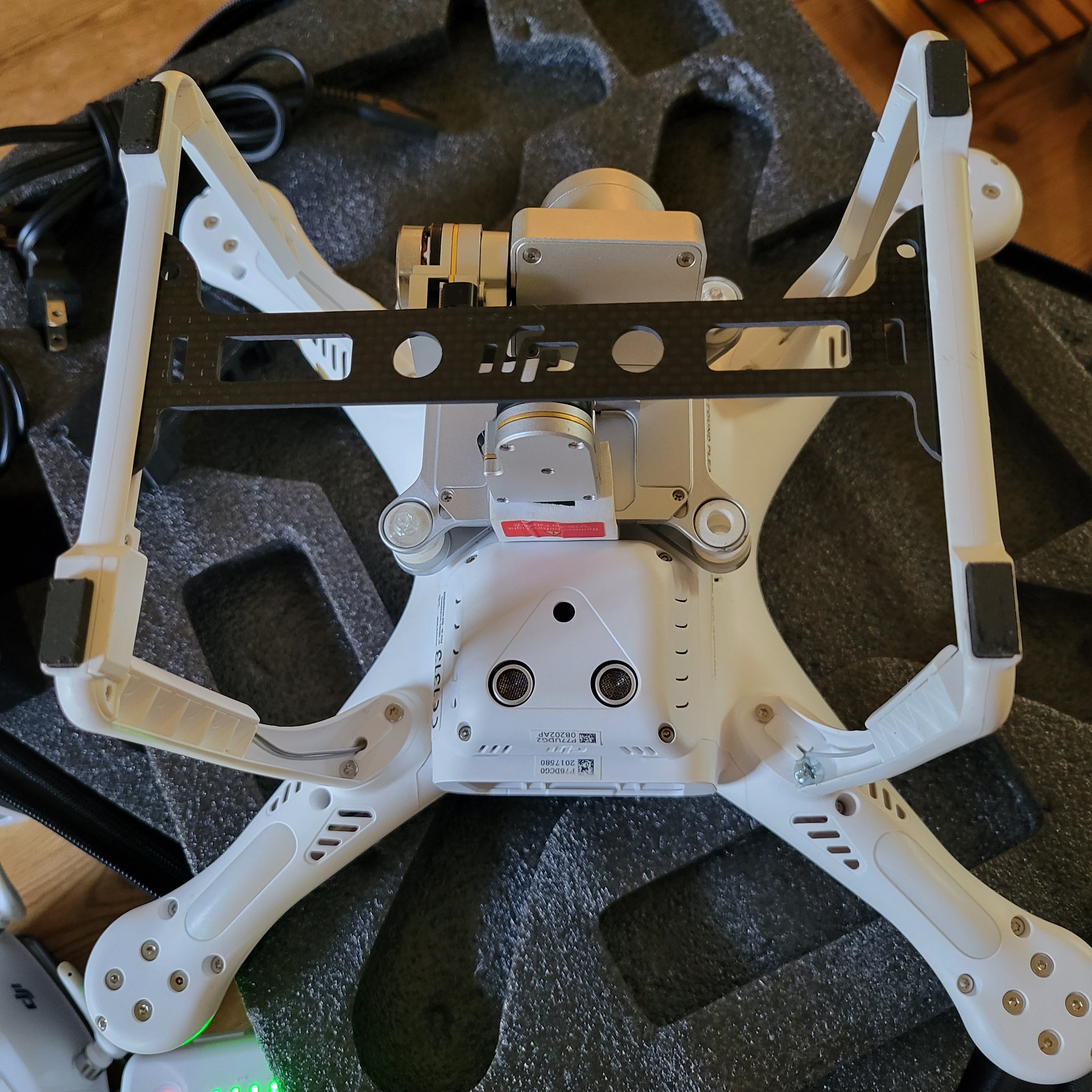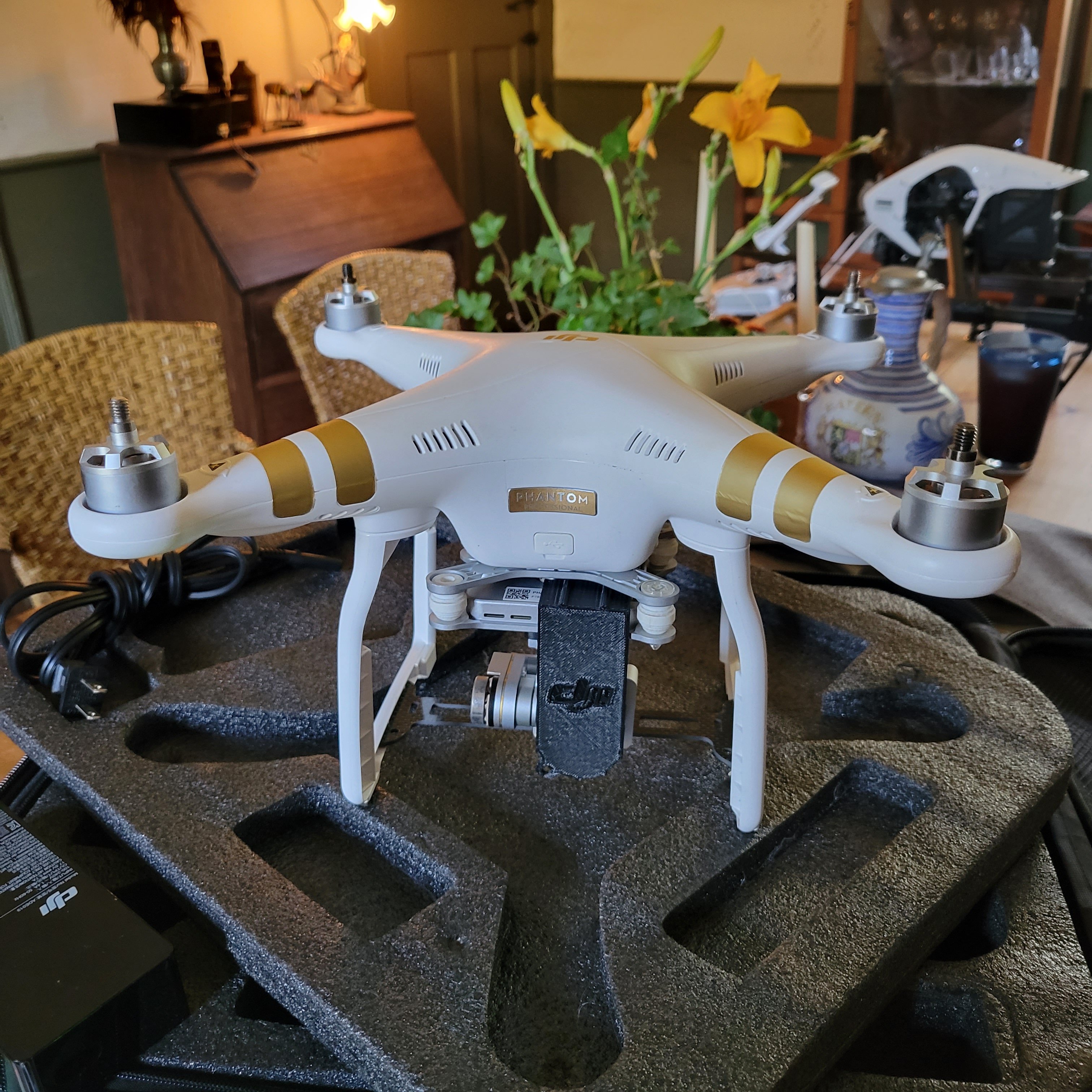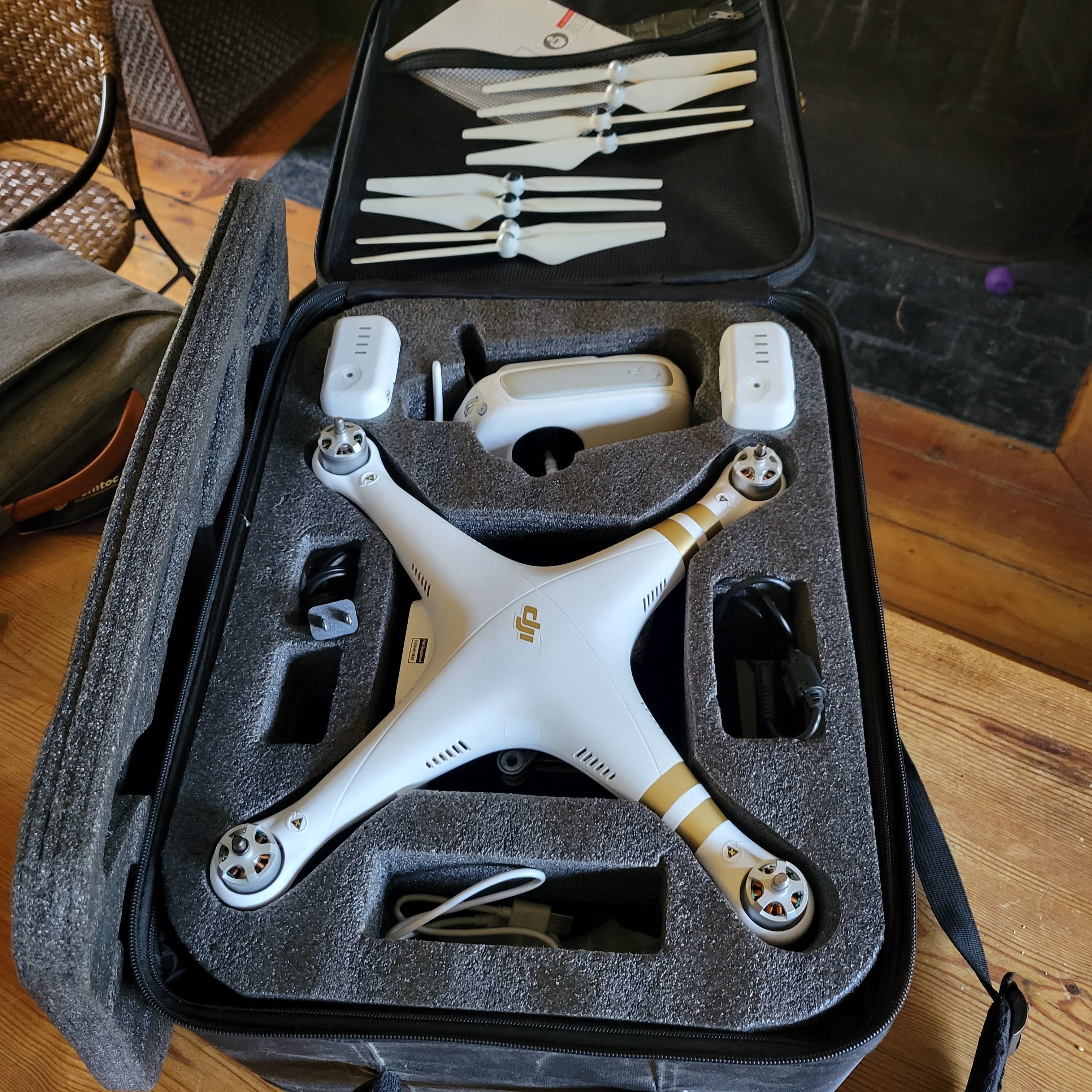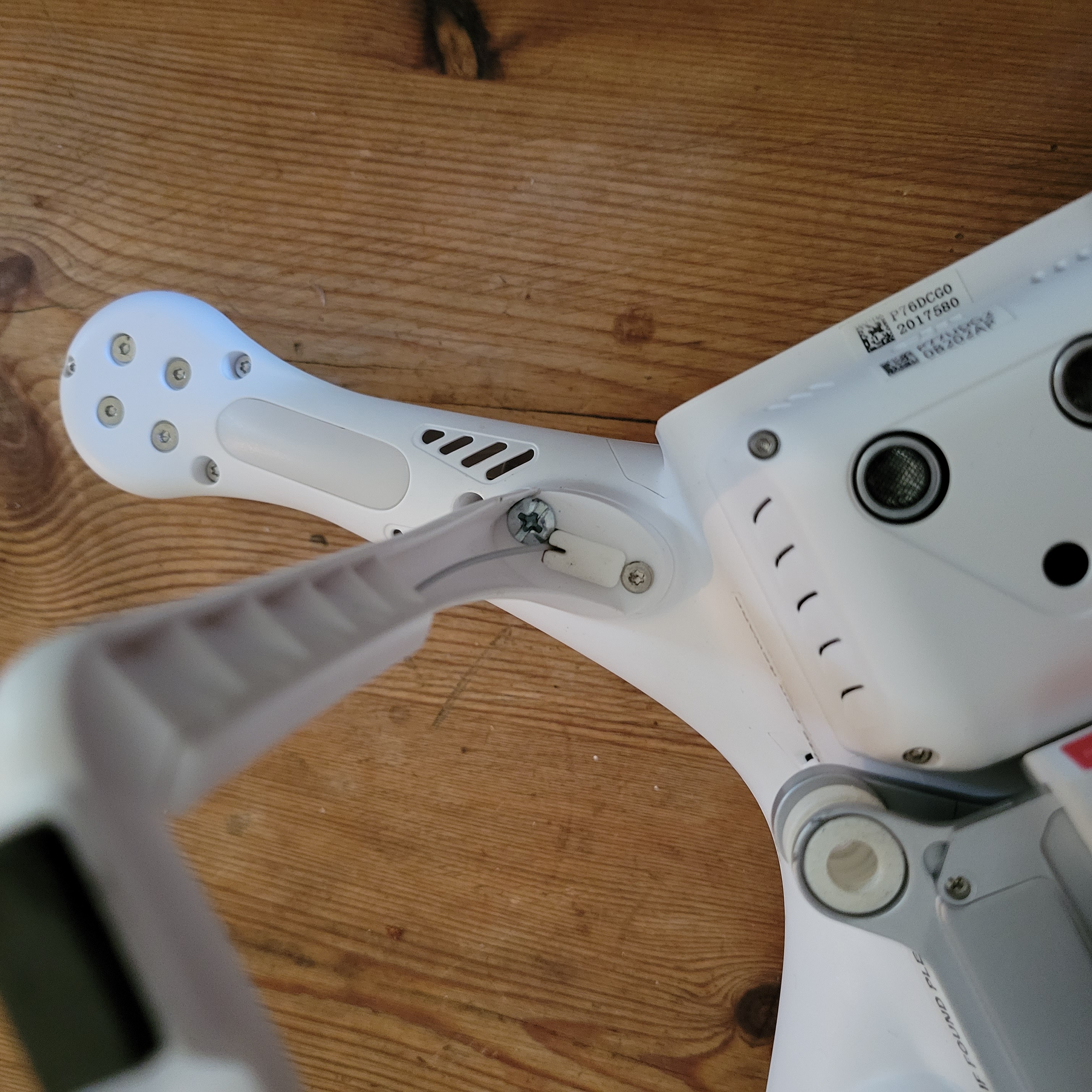 Last edited: