hi every one, since am along some one else who may think that phantom 3 is still air worthy, and since not a lot of batteries are still available for this craft in market or if any is still there the quality or price maybe a concern so i tried to solve this by using our hobby avalable 4s lipo s or 18650 lithiums.
now first i tried to search the net or youtube for such done thing, i didnt find some one who fully did it...


i wondered why.. when i stsrted it my self i understood that it is not a simple swap...
first i discovered that the phantom 3 batteries are not 4s lipo type but 4s lipo hv or lithium polymer high voltage , a family that charges not like lipo 4s from 14.8 to 16.8 but from 15.2 to 17.2 upon reading about both types they can replace each other so its not the problem...
. the major troubles come from the smart term...
all dji phantom 3 batteries are smart batteries that control the 4s lipo hv and communicate with the aircraft from the very first second of power on
...
so only if some one can help in finding a way around this , the trouble can be solved and a battery replacement solution is possible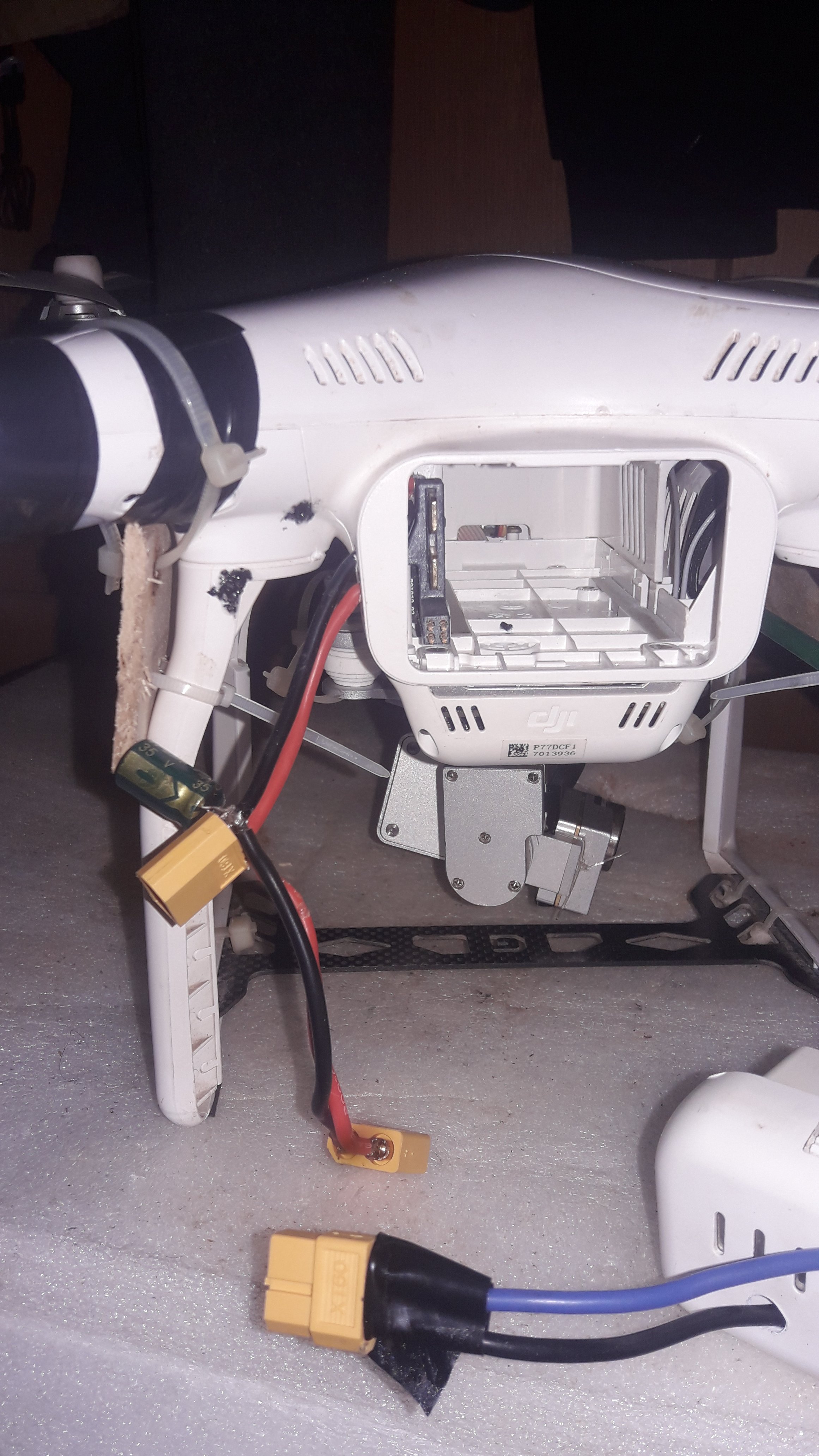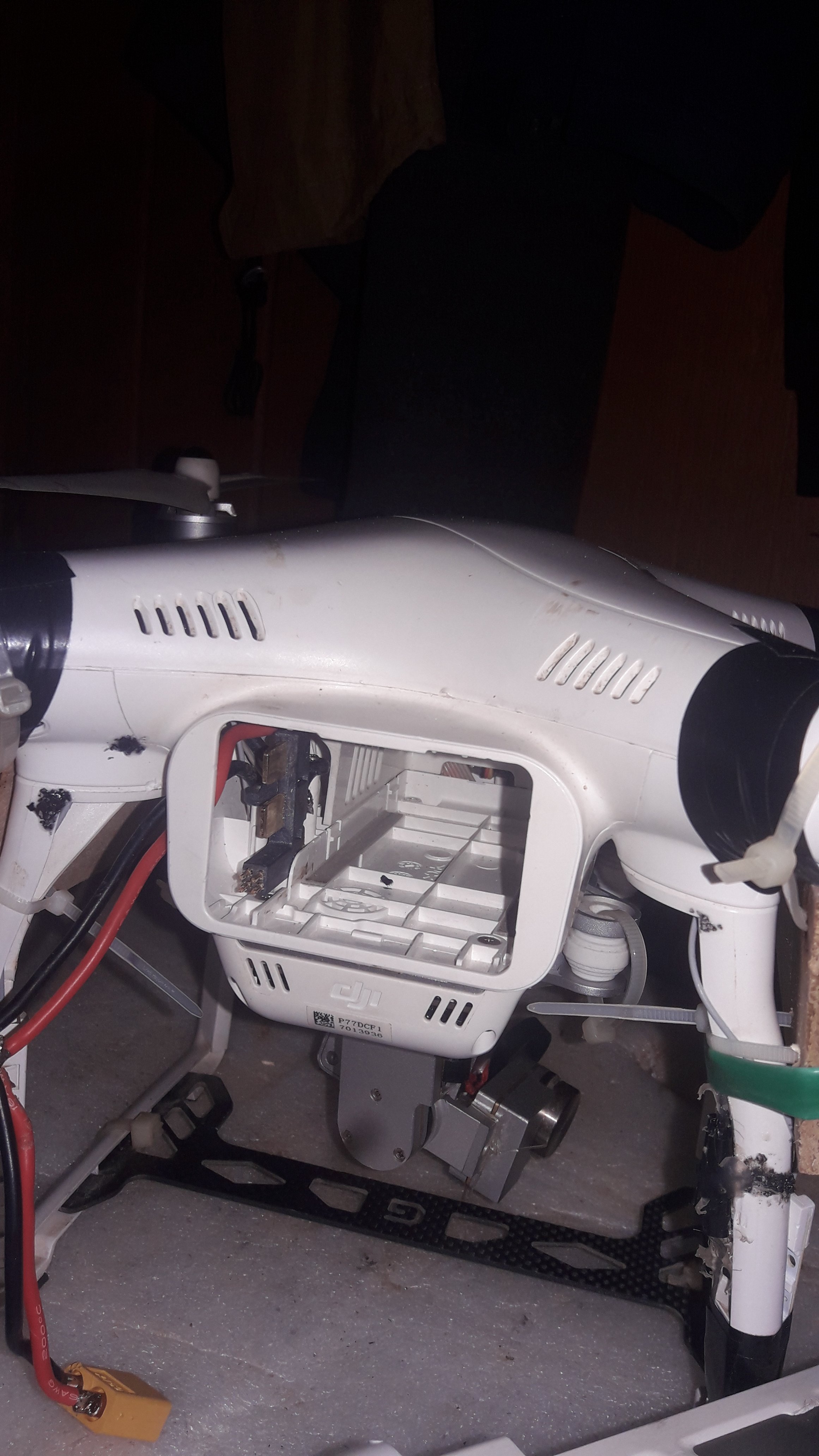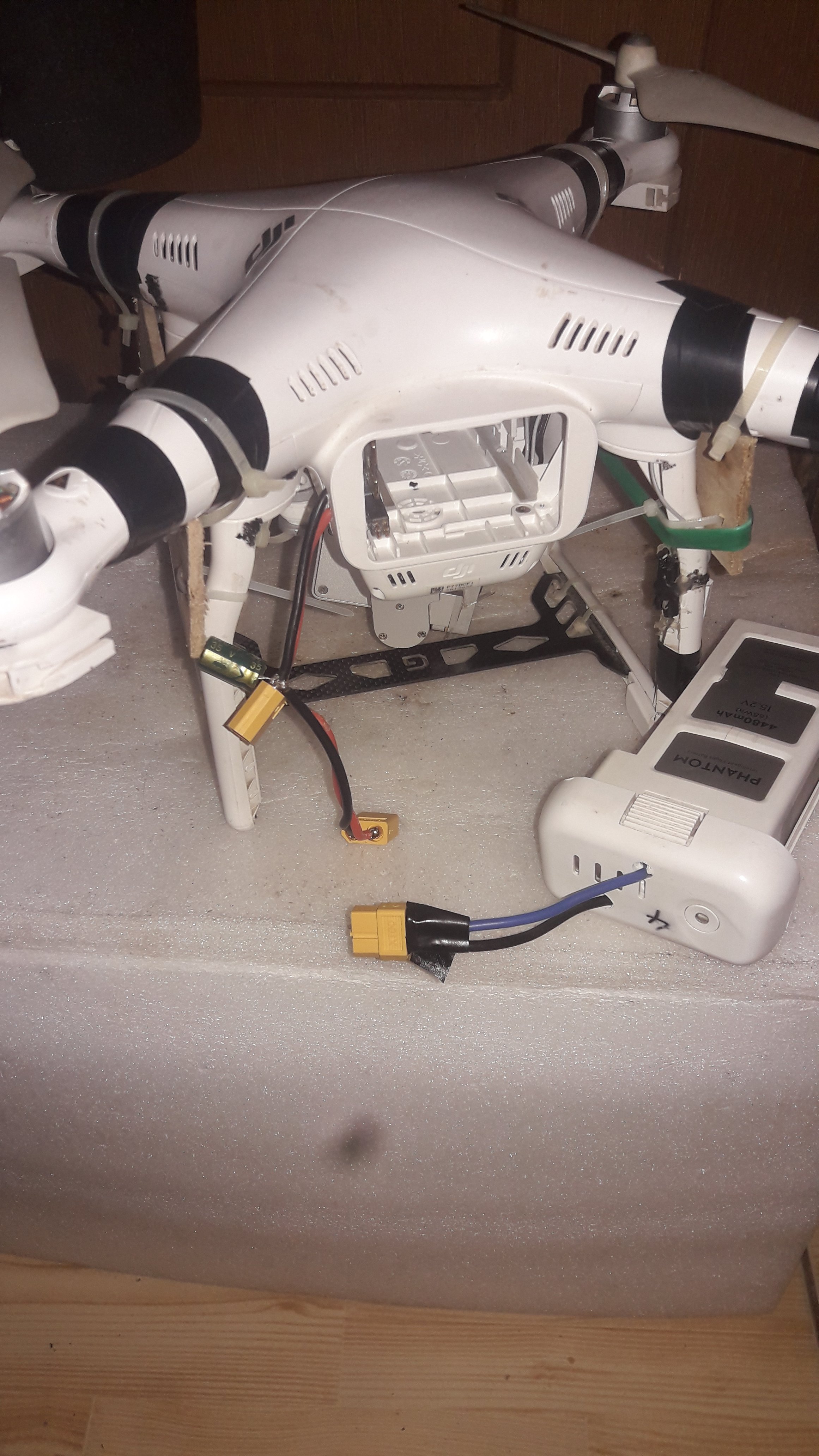 i soldered an xt60 to the power in lines and tried a 3s and 4s regular lipo to start the phantom with no success some of the components of the aircraft turn on and it starts making an alarm....
i placed a twin extention to place a battery in parallel with the dji smart battery this time in the phantom and an external 4s lipo . every thing booted correctly and armed i test flew it once but the problem was the voltage display was givving 100% all time !!!! ???? i got only 15 min of flight from almost a 8A lipos connected( 4000 or so from dji smart battery and the 4A 4s lipo i plugged in'), i landed and checked the voltage since i didnt like this 100% full i found that both batteries are almost empty.
now the smart battery and aircraft communicate by 2 lines on battery that connects to 4 pin like spikes in the battery connection port of the p3 body. as i was tinkering with the dji smart battery i found that on the battery the 2 lines are marked sda scl ,which should be the communication protocol . if some one has a solution to this it is wonderfull to share it may also help with other dji family like the p4 or mavics maybe!!
either an idea of a solution to pass the battery checks and connect any lipo to p3 and fly it with time accounting in mind
or a better safe option on how to fly a combo of smart dji battery with other batteries and having a correct voltage level display .
i didnt have time to make a video so ill share some pics of the p3 and its modded battery