Joined

Dec 29, 2015
Messages

67
Reaction score

26
Age

83
Location
I am a retired commercial photographer and studio owner with some 45 years experience in commercial, wedding and portrait photography. We also incorporated a video production studio for about 8 years and did TV commercials and industrial video. I have also been an RC model flyer for some 40 years so flying the drone came easy and I wanted to be able to see what the camera was doing thus the large tablet and not on some little phone. I also wanted to be able to fly as long as I wanted, thus the 5 batteries and also a car charger. And I didn't want to adhere to only local flight in line of sight. I have been a licensed pilot since 1956 and flew military and have an instrument rating so I can easily fly on instrument from the K1 Tab and did so many times. Thus the extras that come with this complete kit. I guess I say that to let one know this has not been beat up learning to fly one.

For Sale is a well cared for and most complete DJI P3P drone and controller and many upgrades to make working flights much easier.

1. The drone has CF stiffening bracket at bottom of legs to protect the camera and gimble.
2. There are several sets of extra props both CF and regular white.
3. I have modified and installed into the controller adjustable extended range antennas that have allowed me 7500' flights.
4. I installed a new all aluminum mount on the controller to allow a steadier and secure mount and have modified it so the K1 tablet can not fall off.
5. nVidia Shield K1 tablet is used as a DJI rep said it was the best, taking in account resolution and video lag.
6. The K1 tablet has a non glare screen saver installed. (I suggest when you fly to always ware a dark shirt with no patterns in it)
7. The K1 tablet has a nice cover that is convenient to use when not used with the drone.
8. There is a short USB cord with just enough length so you don't have to wind it around something so as not catch on things.
8. There is a black inside and out foldable sun shade that fits the Shield K1 that I have modified so there is no slop if you have to move around or set the controller down.
9. The 4k camera has a set of 4 ND filters in a case. Either the ND8 or ND16 are always used. (In Cine work you want to shoot a relatively slow shutter so as not to get jumpy pans. Read up online)
10. The charger will charge 3 batteries and the controller in one charge and has onboard voltage meter to let you see the charge rate. This charger charged on A/C but I also have the 12v light cord for the truck.
11. I have drilled holes under the center of each motor and drop in 1 drop of very thin oil made for high speed motors in the lower shaft of each engine. Because my DJI rep said it's a good idea.
12. The case shown in pics carries all of this and there are misc. things like a packet of gimble shocks and pins, motor clamp to remove props if you put them on with vice grips, additional short USB cable and a single neck strap if the tray is not your thing.
13. And not shown in pictures are two HD head light bulbs I wired to fit on the multi charger that will illuminate and slowly overnight bring 2 batteries down to almost no charge. Thus making them better for long term storage.


Asking
$650 OBO.
Payment via PayPal or Certified Bank Check. You pay shipping in one box
.

You may either text or call me at 229-251-7800, or email me at ==>

[email protected]

if you have questions or need to discuss this.

Thanks for your time. Thomas Connell, M.Photog.Cr. Valdosta, GA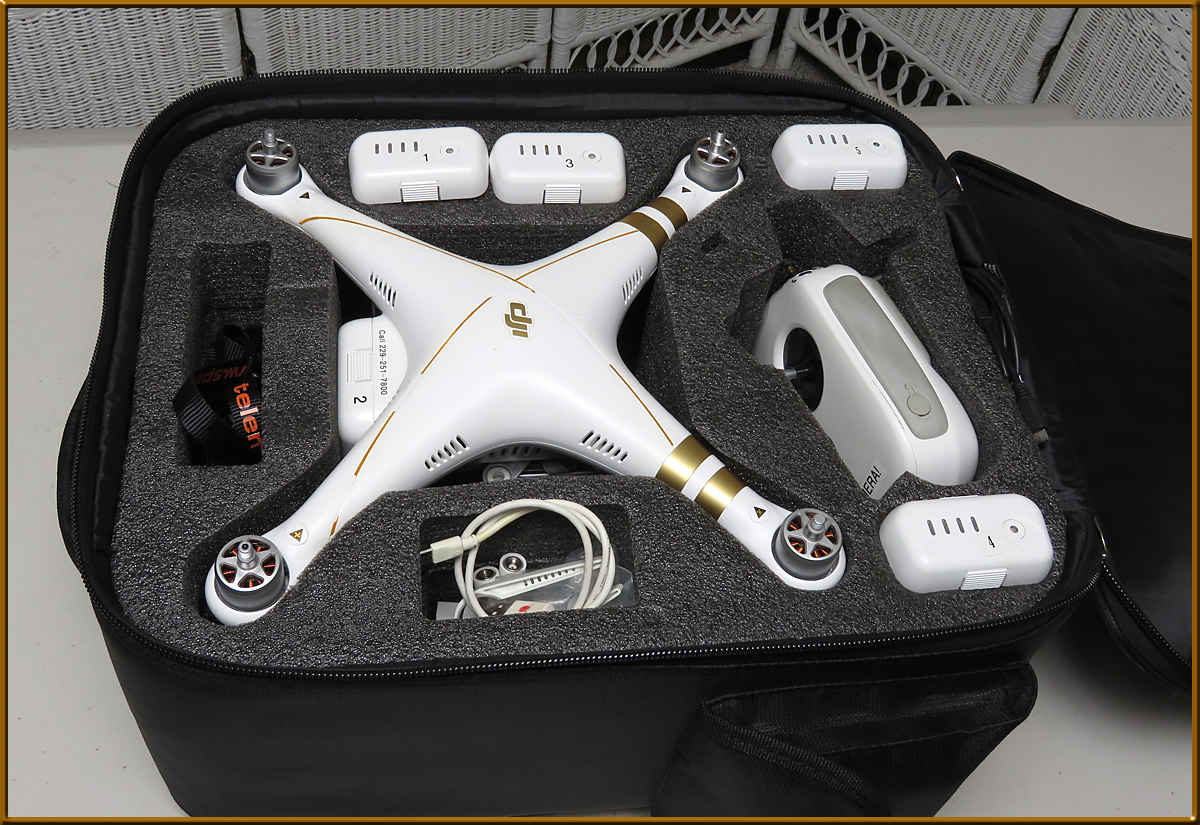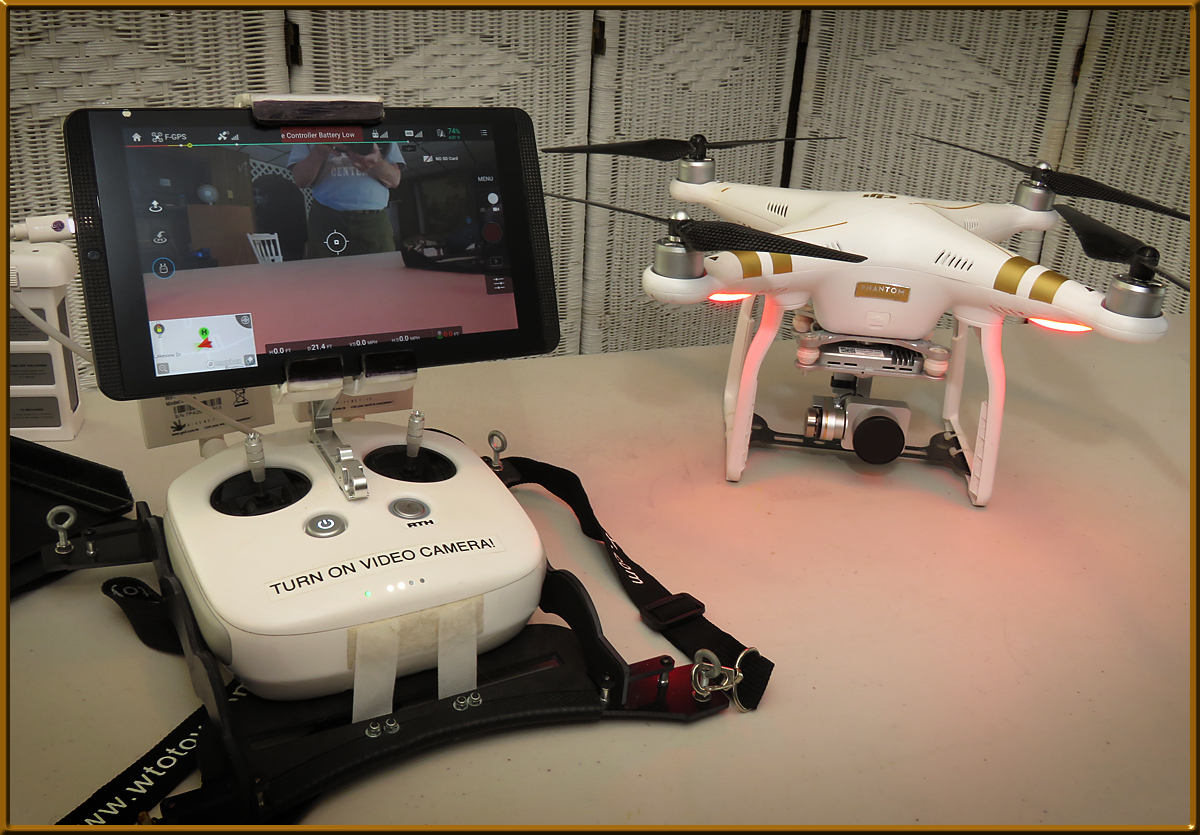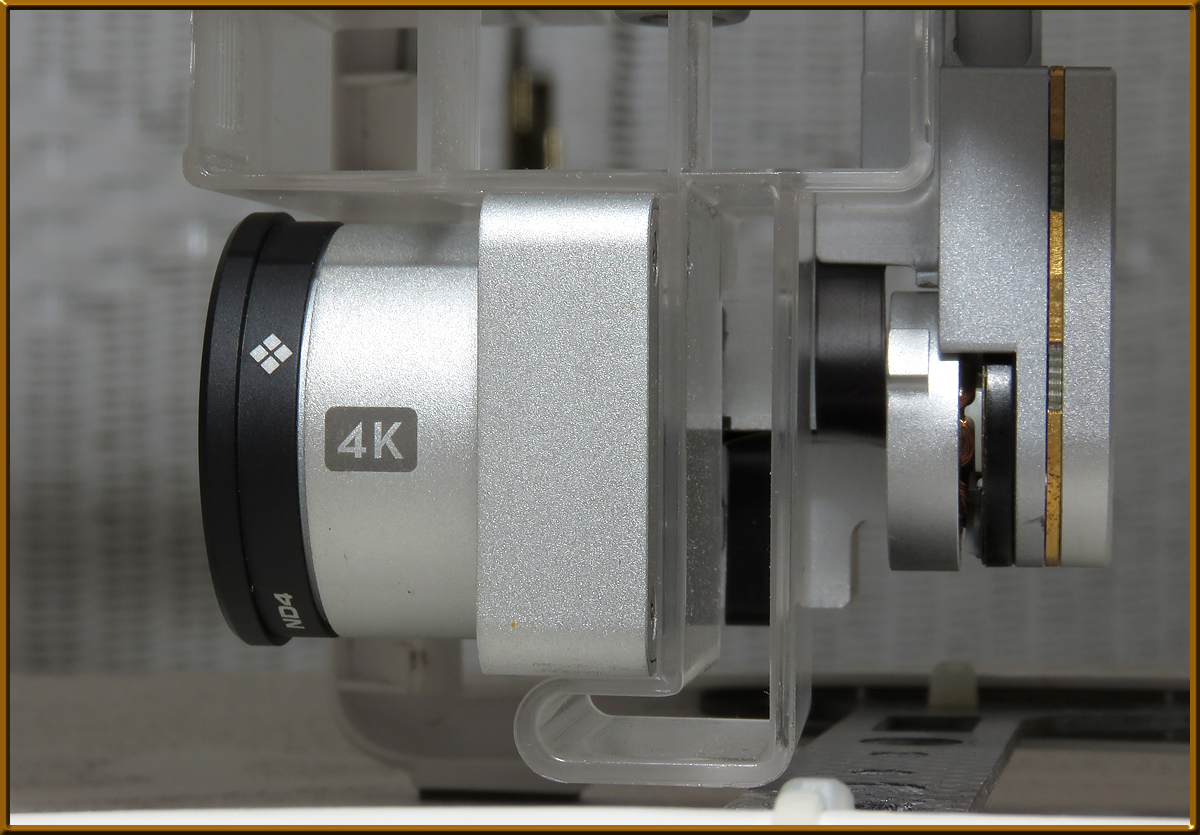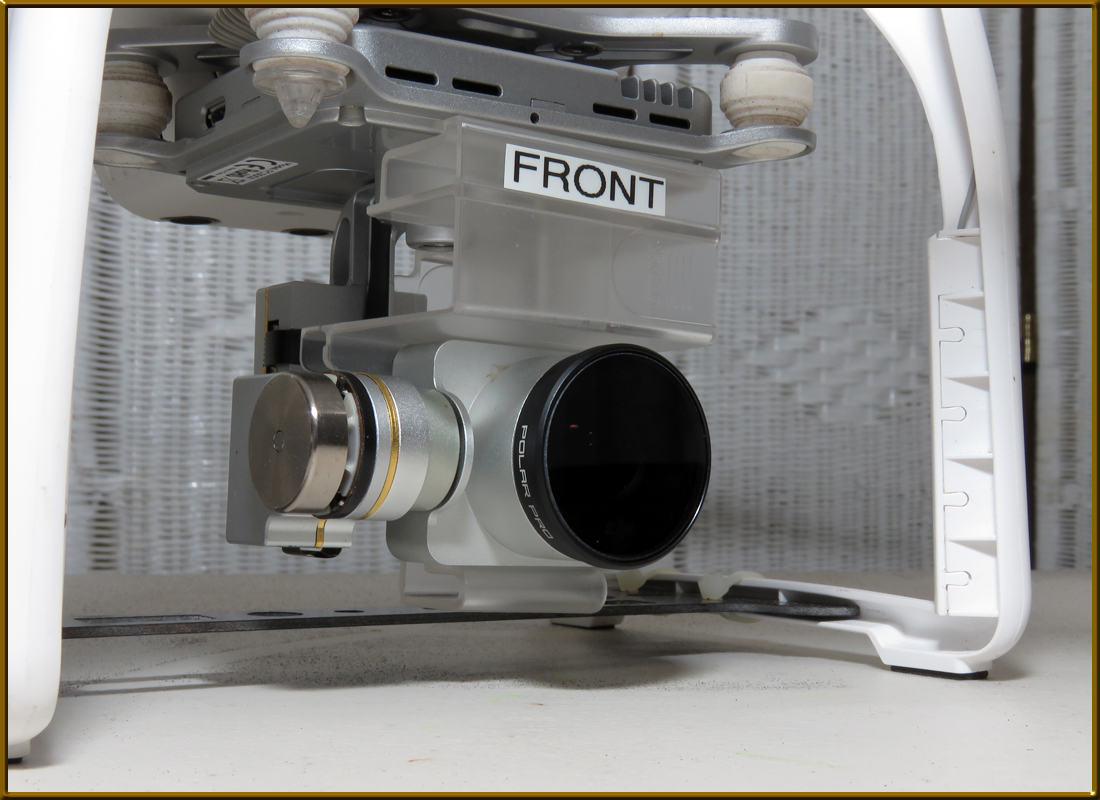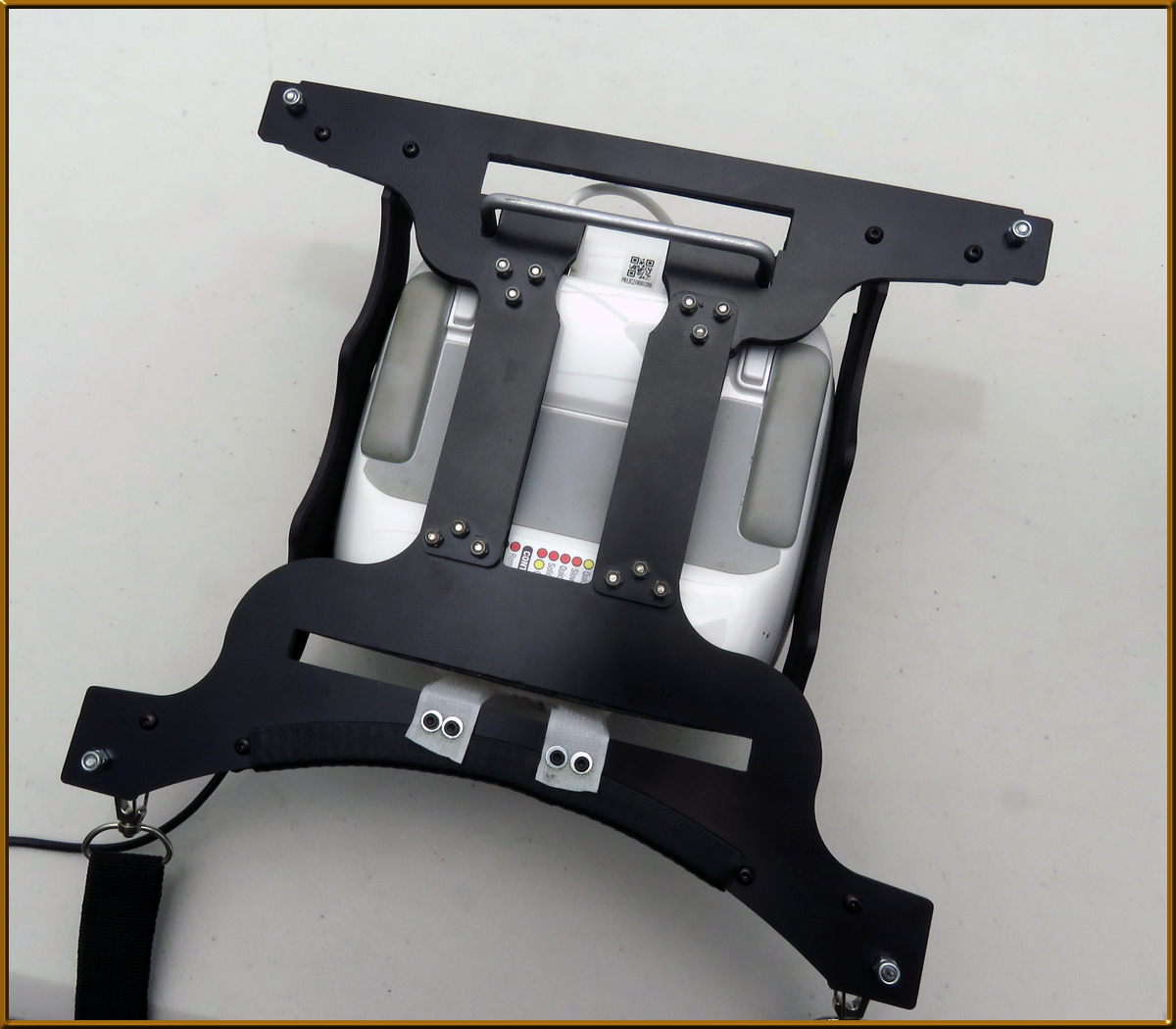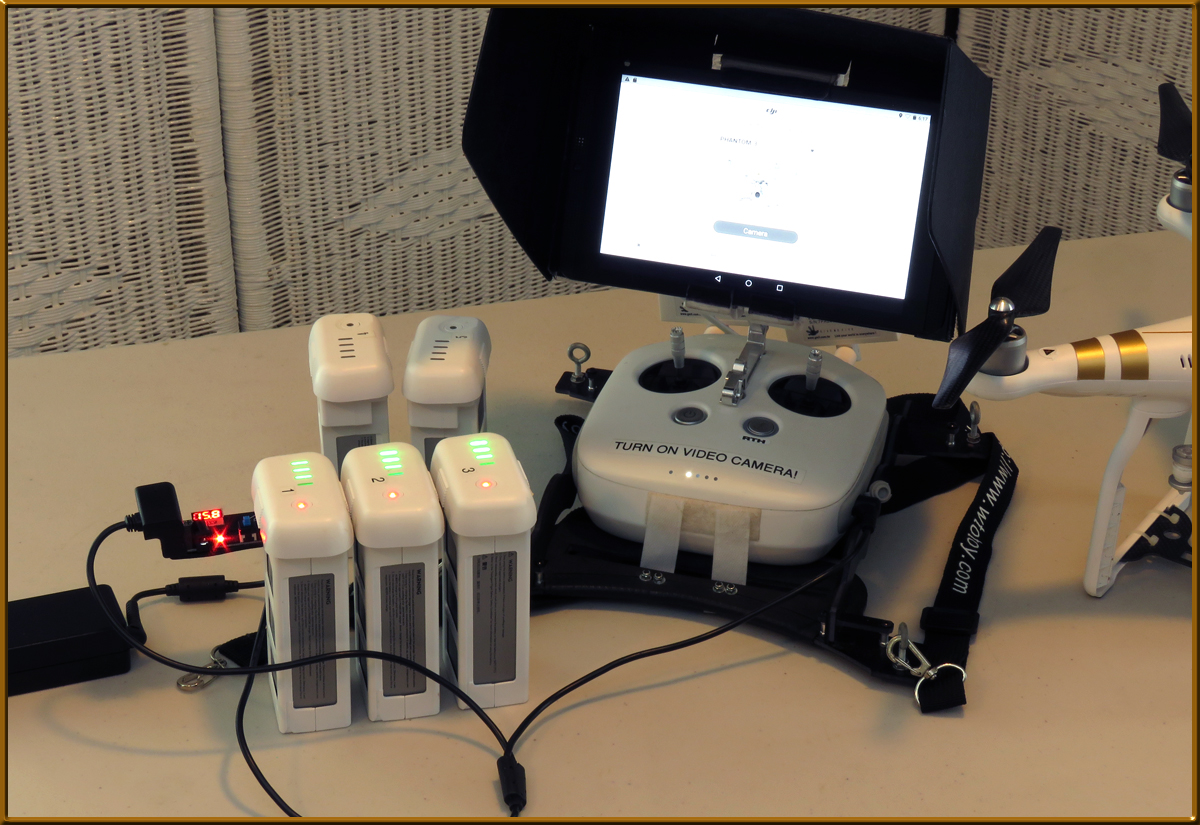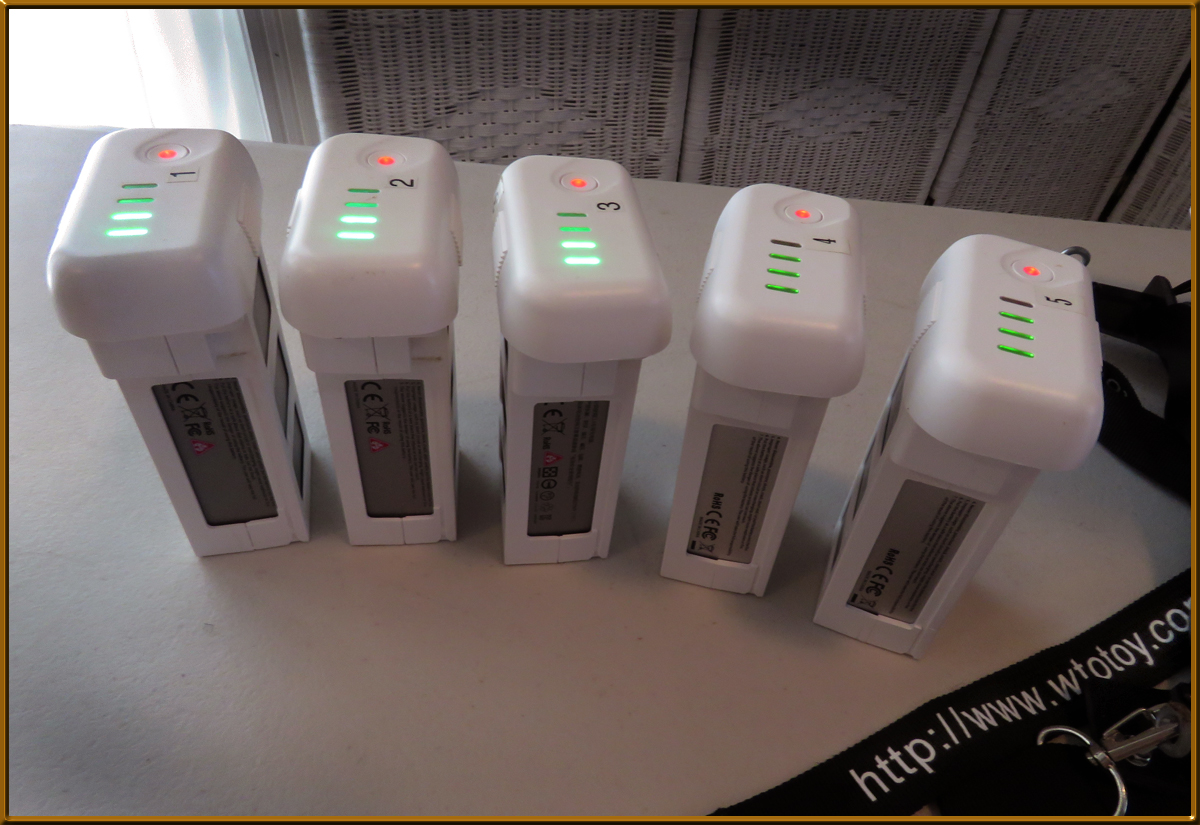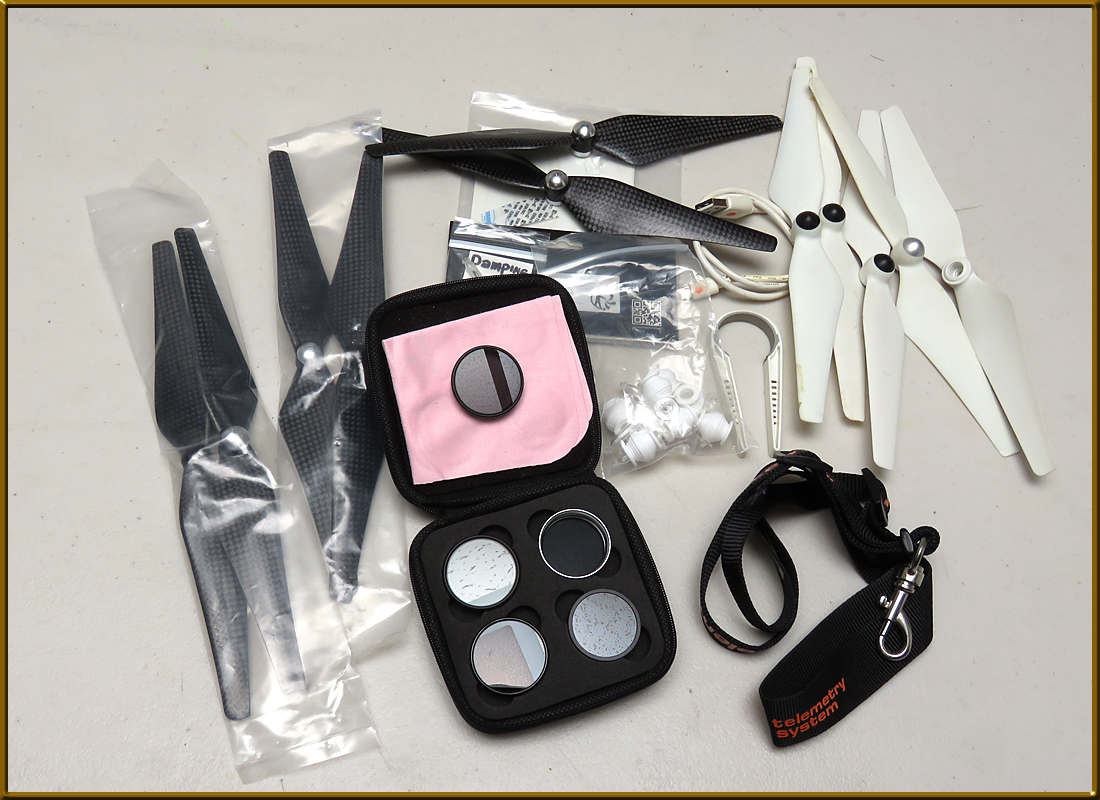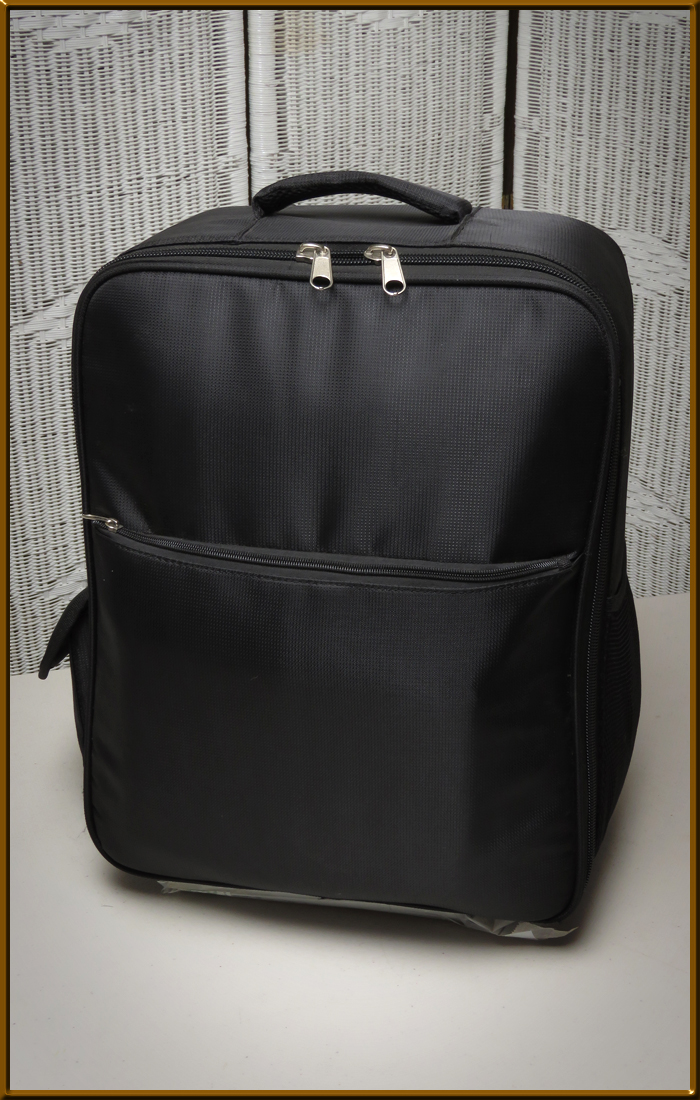 Last edited: