The title is a bit ambiguous so the detail is coming now. Hi everyone. I crashed after trying to do my first manual flip - I couldnt get it to go right over and even flicking to GPS she couldnt correct from 20m high initially prolly 10 m is asking a bit much...
Take note Phantoms probably not the best tool to practise new moves with. It's really challenging to fly full manual !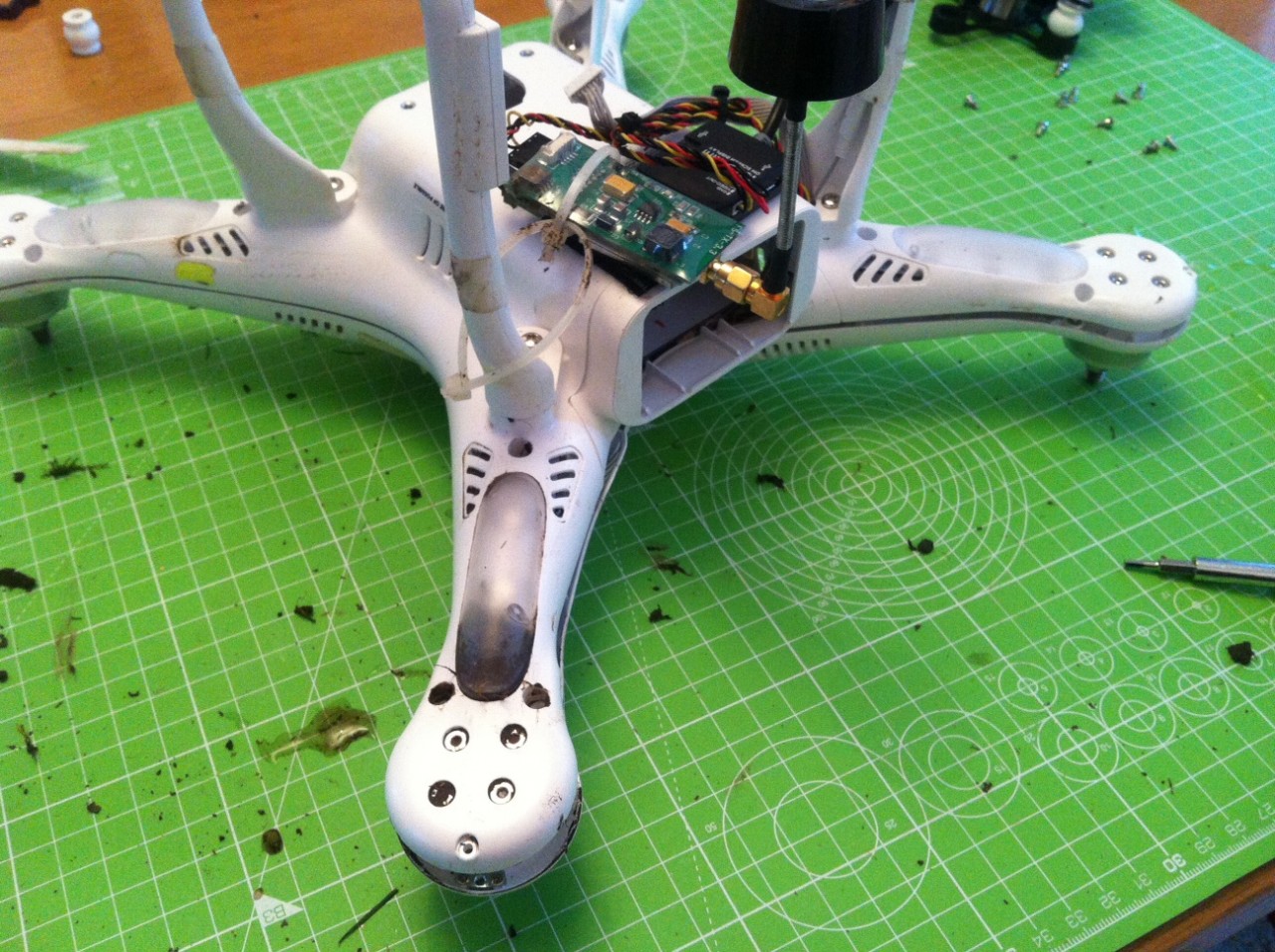 So the battery came out broke a prop and the frame was a bit bent and a gimbal arm. - the shafts of the motors now sit evenly after removing the top.
(q1 what is that in the top part of the case with a connector - its shielded away from the electronics with a grey layer).
I also noticed a small white interim plastic piece that would normally accept a connector - I cannot find any other clue as to where this came from. I may try removing more interior to discover what this is. Obviously it seems that its a massive clue.
The only clear break in the elecronics side is a 2 pin cable to the SMB on the main PCB. I tried holding that in place temporary with finger pressure one end appears to go to the battery area so culd this be a failsafe indicator or state of battery kind of thing. This doesnt look like it is related to that white connector piece I spoke of earlier.
I took the gimbal off and straightened that to my eye - I might like to try that as is before dismantle and trying to get it flat with tools. I think it should be ok.
I did my tests with the gimbal unplugged - is this why my telemetry data is not appearing. I get what looks like the usual screen on my black pearl but the values are all 0 though power flicks to 11 odd v very quickly and then dissapears - I do seem to get data for the horizon accurately.
So
q2 what is the SMB connector
and is there a repair shop that can help. Any electrician may be able to solder it back even myself I guess but its so tiny in there.
q3 : I could just perhaps buy a new PCB - would it be interesting to upgrade to p3 hardware ?
I will add photos as I can. Thanks for any help on getting back in the air.
Last edited: