Joined

Nov 23, 2016
Messages

9
Reaction score

1
Age

36
Location
Hello pilots,
As this is going to be my first post. It might end up being a long one. my sincere apologies since I am really bad at explaining things,
I crashed my drone on the day I bought it, from really high altitude. It's was in pretty bad shape.
I decided to work on it and swapped the shell and all the motors, it was a success. It's flying again!
The gimbal however is wobbling. I guess the yaw motor took a huge hit and it's gone bad.
I found one on ebay and ordered it. But to my bad luck the new replacement yaw motor has got a different mounting pattern compared to the one I have. So I contacted the seller and I have sent him the photo. He told me that the yaw motor what I have is the old style and the motor which I have got is new style. Please see the attached photo for the difference.
Now when I tried mounting the new motor on to the vibration plate the holes didn't match. (check the attachments)
I have looked everywhere to get a yaw motor with the old mounting pattern. But all my tires went in vain.
But I was able to find the vibration plate which has got the new mounting pattern and supports the new motor. The problem with the new vibration plate is " The tiny circuit board which sits on the vibration plate doesn't match holes with the new plate. Since when dji updated the yaw motor assembly they decided to update the yaw motor circuit board as well.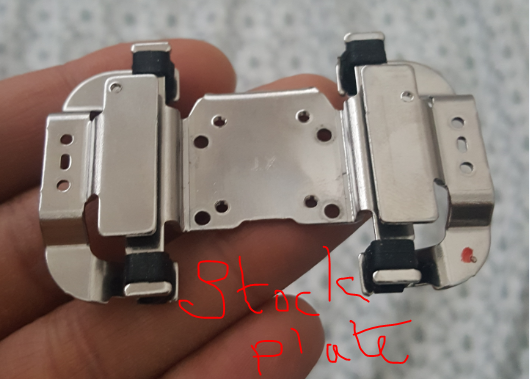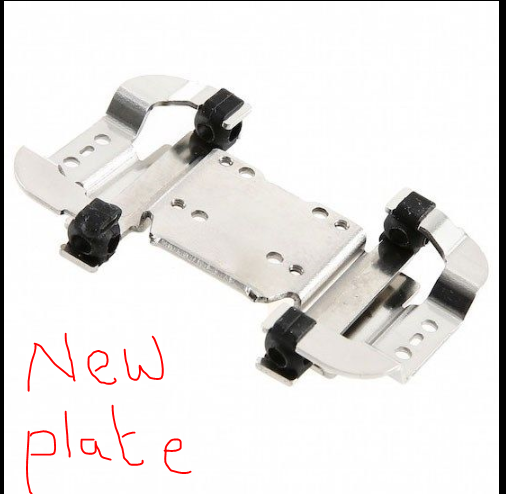 now here is what I am in desperate need.
if someone has a yaw motor from their broken gimbal I would buy it from you. provided it must be the old style.
OR
I need a new (updated) style circuit board. (since I have the new motor and its bracket.)
Thank you for ready my lengthy post.
Please help me out. I don't want to spend another 375 dollars just for the gimbal. Especially When all the other motors are working fine and only one motor is getting over loaded.
Your help will be much appreciated. Thanks in advance!
~Khan~