I've been asked by some to post the Dashware profile For the DatConverter.
The Dat converter is a little program that converts the Dat logs stored in the Phantom.
The Datconverter thread:
New version of .DAT converter | DJI Phantom Forum
You can download the latest Dat Converter here (the zip file includes instructions how to convert the logs):
Fly.zip
The Dashware profile can be downloaded here (the zip file inludes instructions how to install the profile):
DatconverterProfile.zip
Here is an example of a converted log using the template in the Dashware profile: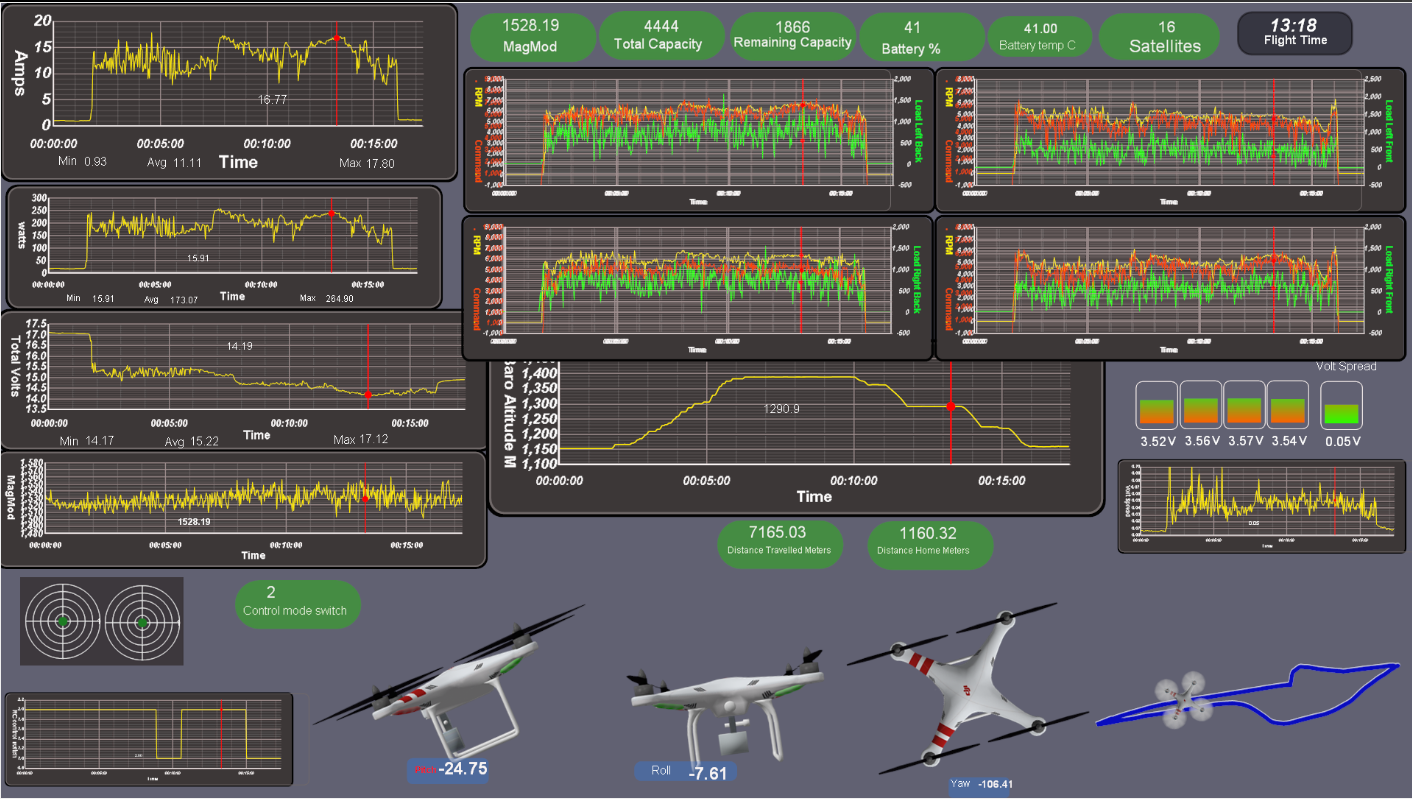 Let me know if you have any issues.
Have fun and if you create new gauges do post them!