Joined

Mar 1, 2016
Messages

42
Reaction score

3
Age

60
Location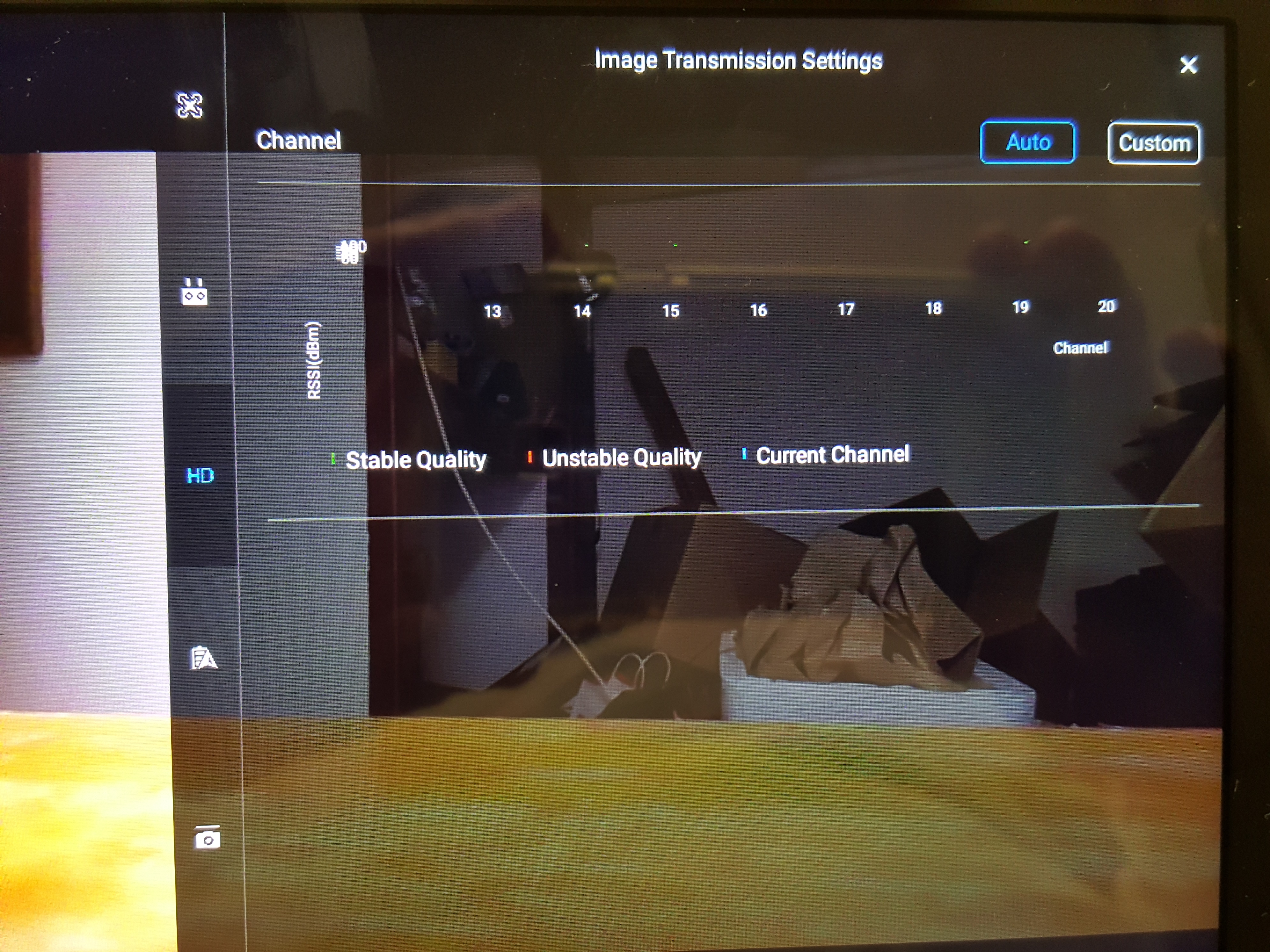 Greetings Everyone,
For those of you who have helped me before, I can't thank you enough!! This blog has saved me
countless hours on the Support Line, and I have found things even they couldn't have taught, solved, or explained,
so again,
THANK YOU ALL!!
So after upgrading from the DJI Phantom 2 Vision to the DJI Phantom 3 Professional, I have about 6 flights under my belt and all is well.
While further familiarizing myself with the overall settings in the DJI GO App version 3.0.1, I ran across an interesting issue while contemplating adding the "32 Channel" hack. You see, my screen image doesn't appear to allow for the "Bars" of each channel to show any levels; the channels barely "Blink" with a dot, and I can't seem to adjust the display on my tablet to allow more room to see the display (please see the uploaded picture of the screen in question).
Note that there doesn't appear to be enough room in the screen to display any sort of vertical bar "Strength" if you will, even if it were present.
Has anyone seen this before, and if so, do you know if there is a fix for it? I don't have any experience with previous versions of the DJI GO App, and was advised earlier by a member who is a Program Developer that I shouldn't be wary of the latest version Application, Firmware, and all of that. If it helps, I am using a Samsung Tab A, I DO have the screen auto rotate on but it doesn't do any good as the app defaults to "Landscape" mode and won't turn if I re-orient the Tablet to the Portrait position.
Thanks Everyone!!
AJ