Joined

May 1, 2017
Messages

3,703
Reaction score

3,021
Age

68
Location
I wanted to get something with a better camera. I'm not into gaming, hardly ever text and I hardly ever use it as a phone. I don't answer most of the time, because I don't hear well. I bought a Samsung A 51. I know there are better, but I'm not going to pay big bucks. The 48 megapixels amaze me, plus the other neat features. I got to try it out this past weekend. I'm not giving up my Nikon, but there are good applications for this phone. i was trying out the panorama mode. I messed up a few shots, but I got the hang of it with this one.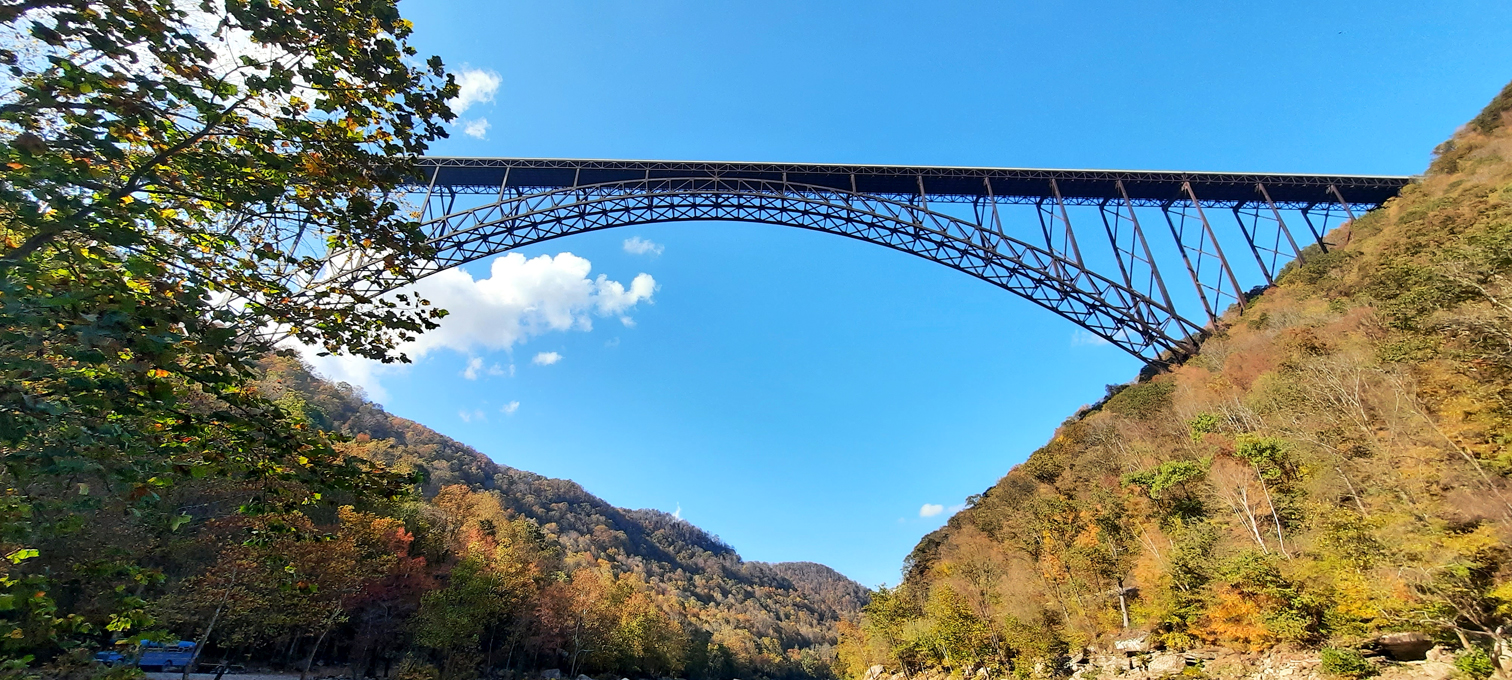 This is the New River gorge we were driving into. It use to take 45 minutes to drive across the gorge, with the bridge being built, it takes 45 seconds. This river is the third oldest river in the world and flows through three states and five mountain ranges. The river cuts through the mountains ranges. It's not the deepest gorge in West Virginia at 1,000, but it's deeper than the one I was at in Georgia, that said it was the deepest east of the Mississippi. lol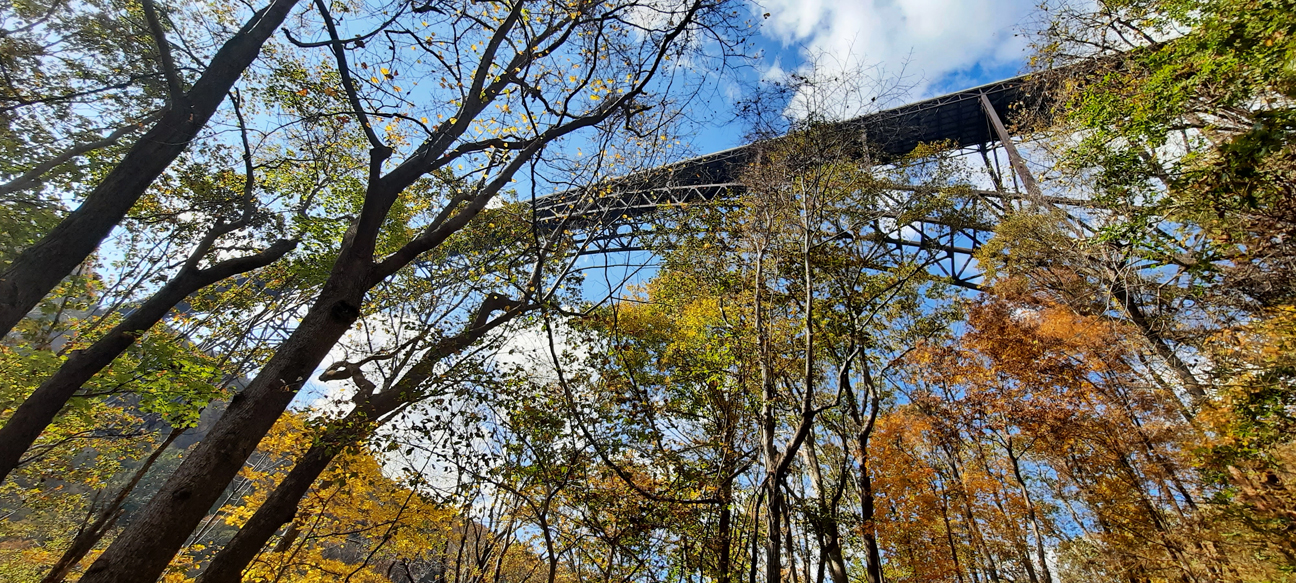 The gorge is part of the National park service, so NFZ. Every year they have, "Bridge Day" Big crowds watch people jump off the bridge. It's 876 feet to the river, not much time for the Parachutes to open.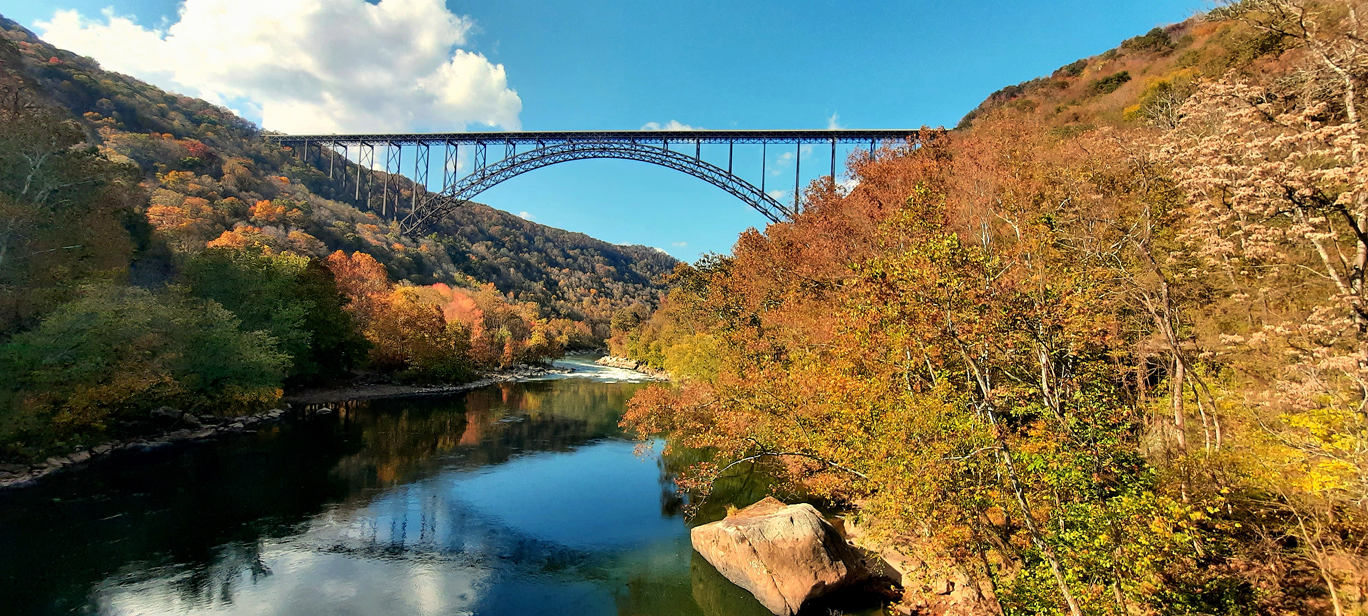 The canyon has lots water falls. While taking a picture of a falls, we watched a beaver dragging branch above the falls into a hole in the rocks. Not all beavers build dams. He wouldn't keep still for the camera, so he looked like a blob. lol It's a beautiful drive. Isn't this curve more than a 180 deg? This is the phone's wide angle. This is my cross country, special Olympics bus and day trip with friends van.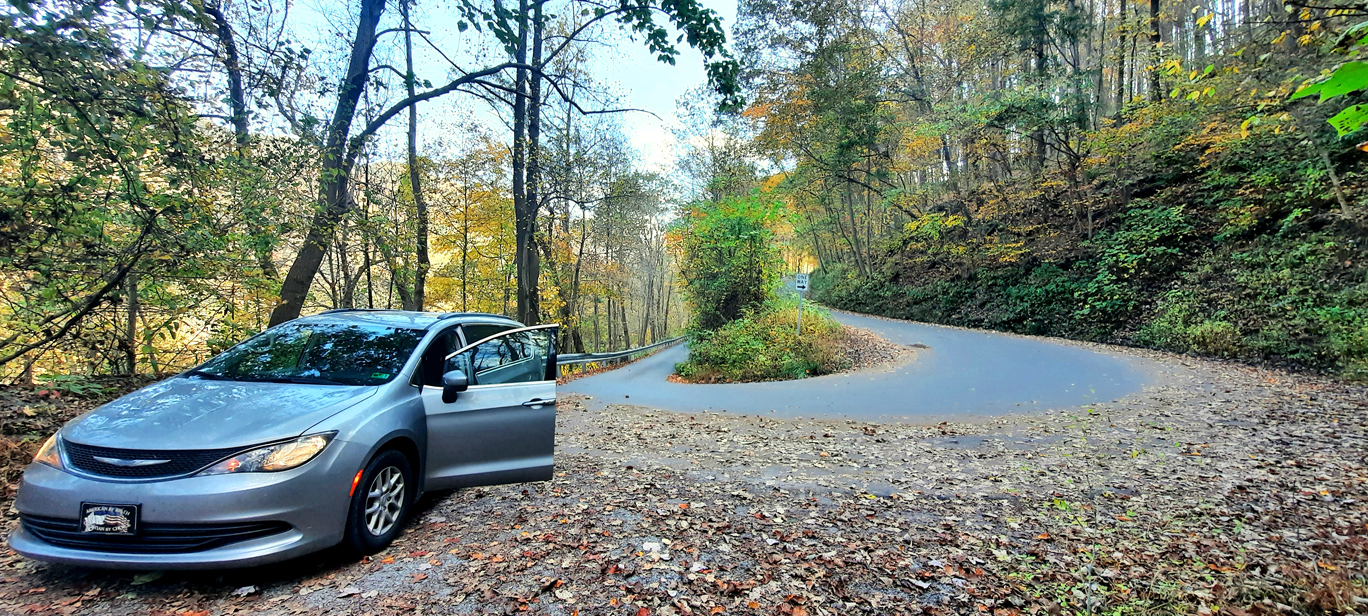 A little off, still practicing on the pan-o. LOL I'm happy with my phone, ha ha The phone works great flying my P4, I still like the big screen of my I Pad.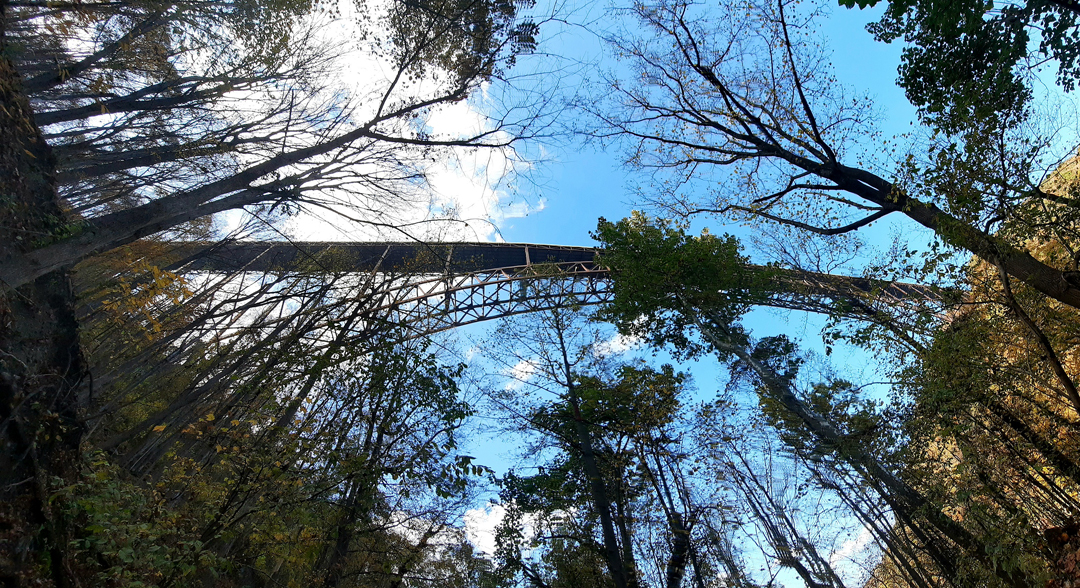 Last edited: