Joined

Nov 3, 2013
Messages

2,790
Reaction score

574
Age

72
Location
You want to know how tough these little Hubsan X4 quads are? I was flying one of my favorite H107C quads, red with silver stripes, that I'd made from parts, with no camera. I was practicing, got distracted by a truck coming up the street and lost orientation. When I realized I was pulling hard in the wrong direction it was a little late in the game, so I took her down. After spending an hour where I thought she landed, I was met with a cop who was called by a neighbor who was wondering who was out near his property with a flashlight. He didn't know it was me. The cop understood and I gave up the chase. This was November 24th. I know, because I just checked when I ordered the replacement, which was the next day. A neighbor stopped by to tell me that someone on the opposite street saw some funny lights on the back of a neighbor's roof, so I checked it out and didn't see a thing. Rainstorms came... and I gave up the ghost..
After the worst winter I've ever been through up here in the Northeast with over six feet of snow on the ground I totally forgot about the lost quad. Today, over five months later, I cashed a lottery ticket that I won $5.00 on during our Easter ritual. This caused me to go down the street where that house is. As I rolled on by I noticed something red in the crease of the roof. I did another lap of the neighborhood, parked, got out and got a closer look. There she was. The neighbor graciously allowed me to get a ladder and broom and retrieve her...
I got her home (sorry for the incredibly long post, BTW) and pulled the battery for disposal. I then took her apart, blew out all the sand and grit and noted some of the paint had worn and chipped, the screws were a little rusted and the motors weren't quite as shiny, but they all spun by hand. So... I plugged in a battery. Got all the right light sequences. Hmmm... There was one damaged prop, so I replaced it. I put in a new battery, brought it out to the living room, fired it up and flew it around just like nothing happend. The motors sound a little raspy, but it flies exactly the way you'd expect it to...
Keep in mind... this is flying around the living room after replacing the battery and one prop.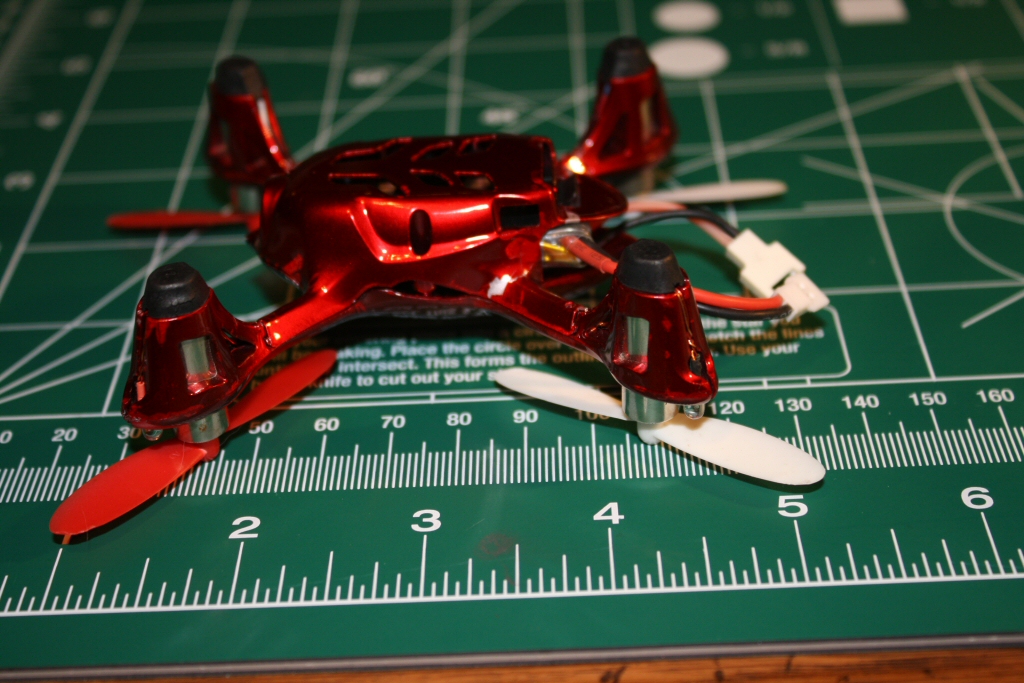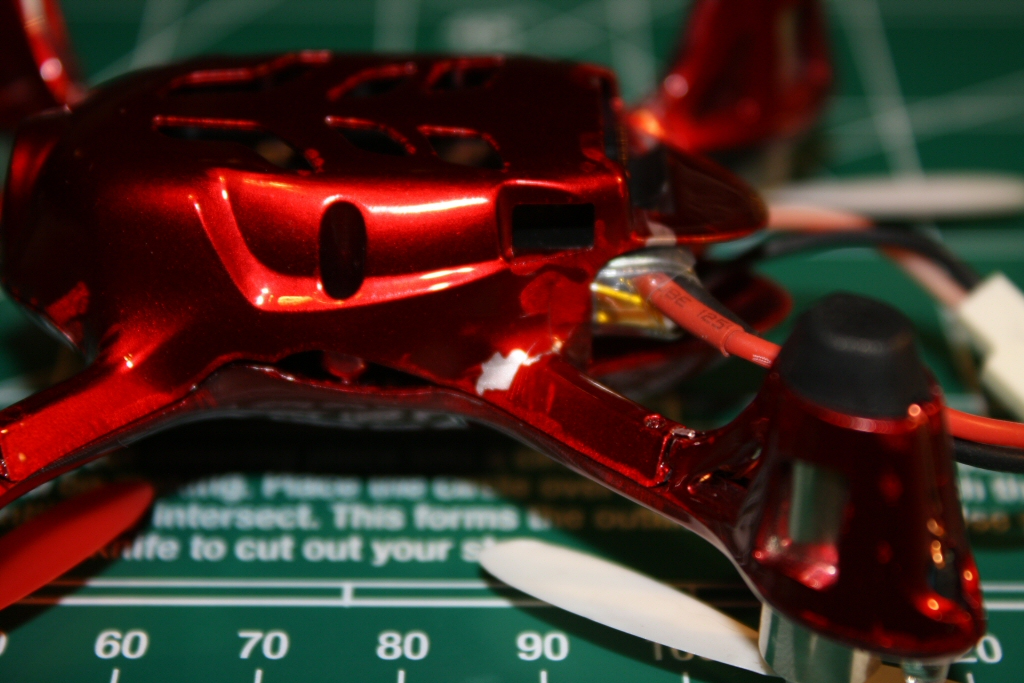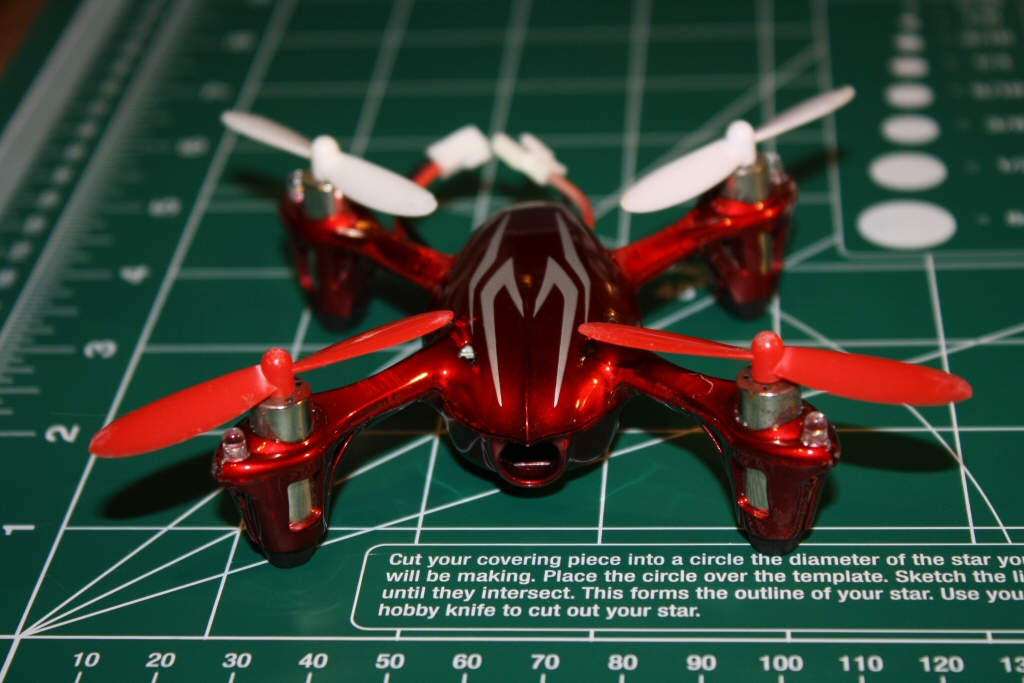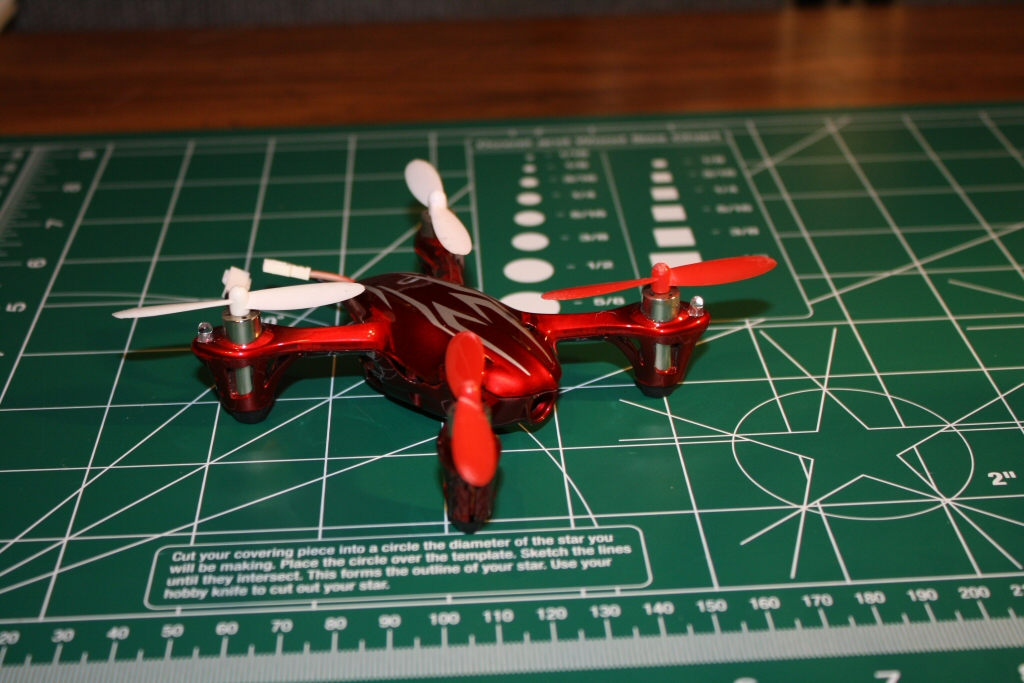 Last edited: