Joined

Mar 11, 2017
Messages

580
Reaction score

315
Age

61
Location
I was out flying my
P4P
+ this morning. All going well when
BATTERY DAMAGED
pops up in the upper left of the screen. I was at 65% remaining power, 300' altitude flying over a high rise construction project. No wind to speak of, maybe 5-7 mph. Sunny and 76 degrees. No warnings of high winds, which often pop up with no real reason. No other warnings.
To say I was concerned is putting it mildly!!
I slowly flew her back home with a constant fear that it would shut down and fall out of the sky.
I got her back on the ground, then looked at battery status screen. Nothing out of the ordinary. All cells within .01v of each other. I shut it down and re-started it. The
BATTERY DAMAGED
icon remained.
I came home, and restarted it again and it was gone. I looked in the All warnings log and there was no mention of battery warning. Curiously enough, there were several warnings posted there of sensors inoperable - ambient light too weak, which is absurd. It was very sunny.
Here is screen shot of battery: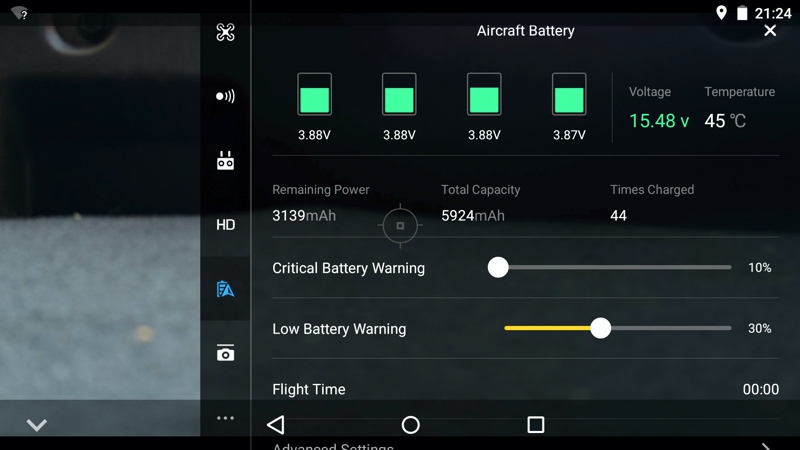 Has anyone encountered this before? Really shakes my confidence in this aircraft.