Reported to a "stand off" scene and informed my superiors I was "on scene" and had my drone if needed. 3 min later the Commander called and asked if I could operate my drone from my location and search for a subject w/o having to get to the perimeter area. I affirmed that I could and proceeded to go through both batteries searching tree lines and fields for this person. It worked very well except for the fact that I was near some homes and buildings where I had to take off from. It hampered my visual a bit and I lost video signal a couple of times. (that was scary) The solution was to gain altitude but then I could not see the ground as closely as I needed to. Turned out that the subject was not in the area. At least we saw how it could be used and what the operating parameters were in a real life situation. All in all, it was pretty cool. I need more batteries! Anyone know how to increase the "gain" on the video signal or if it is even possible?
Below are pics that the newspaper published so I can post them. Normally, our agency doesn't allow pics to be posted w/o permission.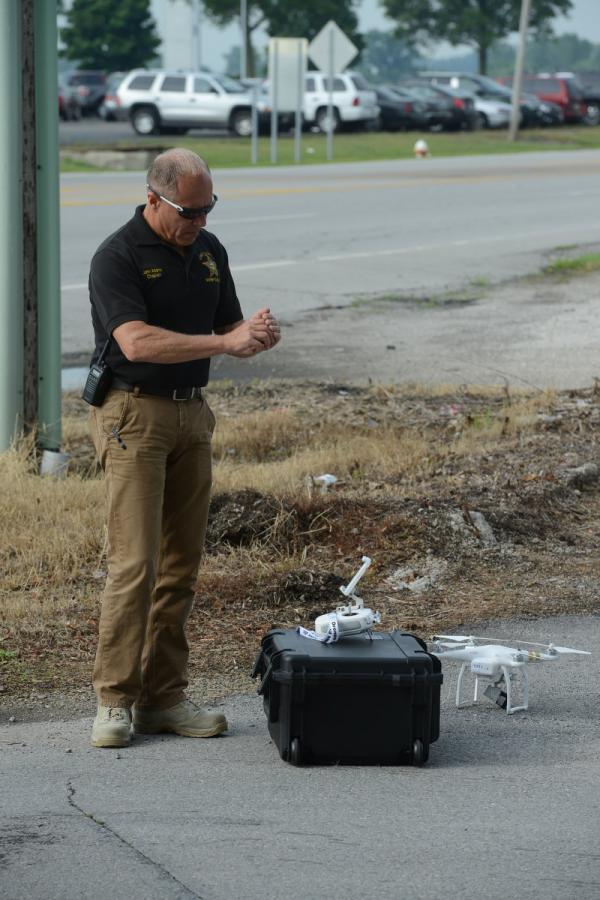 Starting up my Trackimo and getting ready to head for the skies to do a search.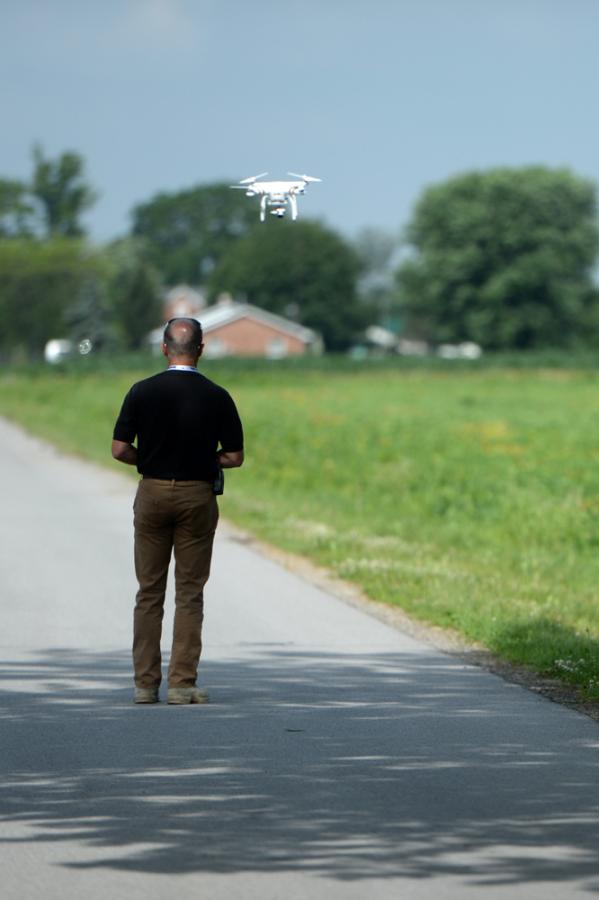 Checking GPS stabilization before starting the search.